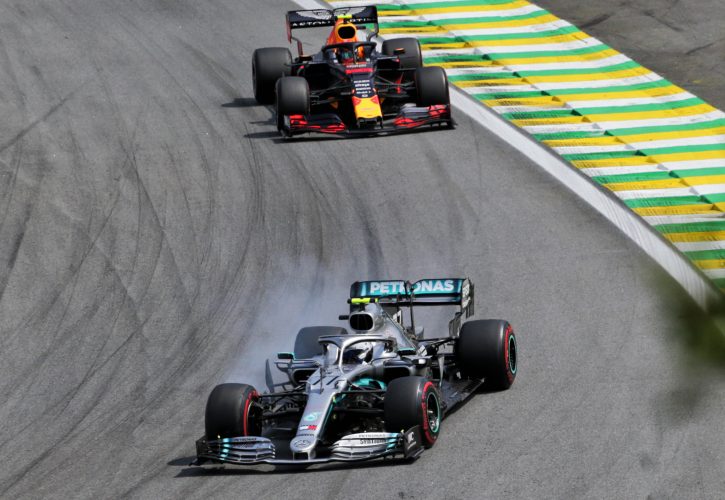 Mercedes and Valtteri Bottas could be looking at a grid drop next week in Abu Dhabi if the Finn's ailing engine from Brazil is discarded.
Bottas retired from last Sunday's race 17 laps from the checkered flag when his Mercedes engine suddenly switched off, the German outfit's telemetry data indicating an oil consumption issue.
"I think there was a bit of smoke," said Bottas. "I didn't actually see the smoke myself, but they reported it to me, but I couldn't feel any loss of power, just the engine switched off after Turn 3."
Mercedes was scheduled to transport the unit back to its HPP facility in Brixworth on Tuesday, after which the engine will be stripped down and thoroughly analyzed in order to determine the cause of the failing.
The results of the inspection will also shed light on whether Bottas will require the installation of a new unit for Formula 1's season finale at Yas Marina, in which case the Finn will be hit with a grid drop, or if Mercedes will rely on an older unit in Bottas' pool.
"We don't know any more about it," Mercedes technical director James Allison told Motorsport.com.
"We know that we had elevated oil consumption during the race that ran away very sharply - very sharply - about half a lap before we saw it expire.
"The engine stopped itself rather than expired in a heap."
Gallery: The beautiful wives and girlfriends of F1 drivers
Keep up to date with all the F1 news via Facebook and Twitter