Kimi Raikkonen is bewildered by the fact that he is still racing in F1 at the ripe old age of 40, something he didn't imagine when he kicked off his career in Grand Prix racing almost 19 years ago.
Formula 1's rejuvenation has been underway for several years now, with the likes of Max Verstappen, Charles Leclerc, Lance Stroll or Lando Norris all gaining access to the grid as mere teenagers.
At the other end of the age spectrum, 40-year-old Raikkonen is now the sport's senior citizen, a veteran of 312 Grands Prix who won 21 races and the world championship in 2007.
The Finn's F1 title was perhaps part of his racing ambitions, as a dream, when he appeared on the grid in 2001 with Sauber.
But his career plan certainly didn't include the prospect that he would still be racing at the pinnacle of motorsport almost two decades later.
"I don't think I would have believed someone if they'd told me back then I would still be racing in F1 at the age of 40." Raikkonen told Yahoo Sport.
"Obviously, at that time, it was all about simply trying to drive well and stay in F1. Nothing was guaranteed.
"Yes, I had a contract in 2001 for three years – two plus one – but it was such early days that the aim was to try to do well and see what happens, but even when I was 27 or 28 I wouldn't have put any money on it.
"Obviously, I left for a couple of years (in 2010 and '11), and if I hadn't have done that then I wouldn't be here today because I was pretty fed up, not with the racing, but with the politics and other nonsense."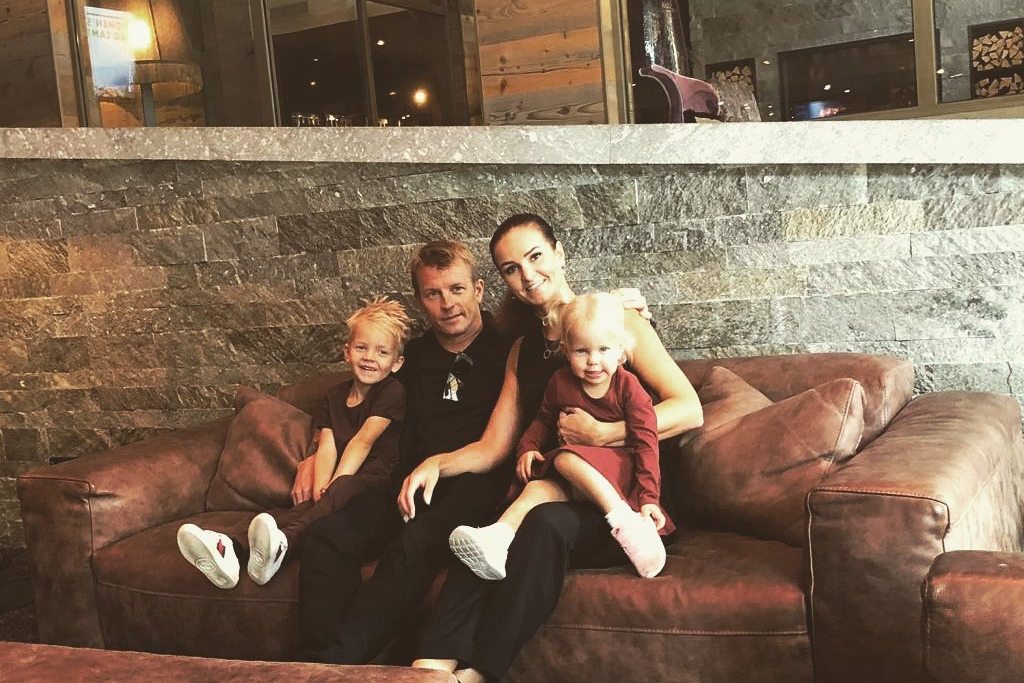 Through his no-nonsense and laconic approach to his affairs, and as a man of few words - to understate the obvious - Raikkonen is Formula 1's least bothered driver among the elite.
Yet the Finn exudes a more relaxed demeanour in media sessions these days, while monosyllabic answers are perhaps less frequent.
While racing remains Raikkonen's main business, it's no longer the center of his life. That entitlement now belongs to his family, his wife Minttu and children Robin, 4 and Rianna, 2.
"Kids change life a lot in many ways," admits the Alfa Romeo driver.
"Not all days are nice but that's how life goes. In many ways, it's much harder, but the purpose of life is a lot different.
"Of course, the racing takes up a lot of time, and in that way, it's a big part but it's only racing. It's never been the most important thing in my life."
Gallery: The beautiful wives and girlfriends of F1 drivers
Keep up to date with all the F1 news via Facebook and Twitter