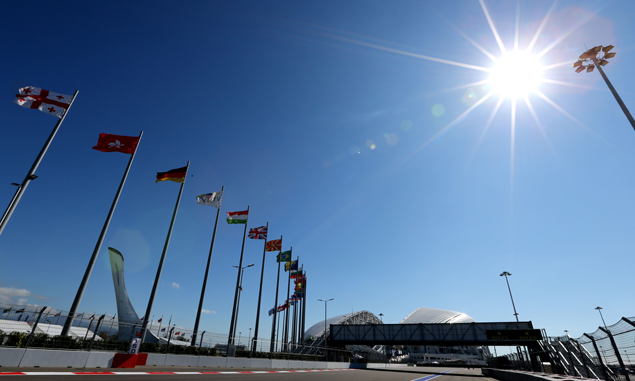 Russian Grand Prix promoters have downplayed rumours that the Sochi event could fall off the 2016 calendar due to financial problems, saying the race is there for "many years".
It has been reported that the regional Krasnodar Territory authorities in south Russia are not willing to help finance next year's edition, with deputy governor Igor Galas telling the RBC business news agency last week that it "will not bear the costs for the next F1 round".
Promoter Sergei Vorobyov was quick to dismiss the rumours, claiming that Sochi's place in F1 is secure.
"We have no problems," Vorobyov told Russian news agence TASS. "There are, indeed, various opinions and decisions. Constant work is ongoing to optimise the project's management and ownership structure.
"But this has no direct relation to spectators of the Grand Prix in Sochi. The F1 Sochi stage is for many years to come and we know this for sure."
Further evidence of next year's event getting under way came on Friday when tickets for the 2016 Russian Grand Prix went on sale. The race has been moved to an earlier May slot after the first two instalments took place in October. Newly crowned triple world champion Lewis Hamilton is undefeated in Sochi, having won both events for Mercedes.
21-race 2016 F1 calendar approved, Austin TBC
Click here for a more light-hearted look at the Abu Dhabi Grand Prix
Use the red tabs on either side of the screen to scroll through more Formula One news and features
Click here for a gallery of the McLaren MP4-X
Keep up to date with all the F1 news via Facebook and Twitter