Six-time world champion Lewis Hamilton will seek to raise the bar once again in 2020 and fend off the ever-growing threat of the young guns snapping at his heels.
Hamilton missed out on the BBC's Sports Personality of the Year award on Sunday evening, only outpaced in the vote by famed cricketeer Ben Stokes.
But the event offered the Mercedes driver a platform - or rather a video link - on which he spoke about his prospects for next season.
"Each year, it's a new, fresh start for everyone, a new chance to rise to the challenge," he said, surrounded at home by many members of his family.
"There are a lot of young drivers now," he added. "I am the second oldest driver now in F1 and the target is to continue to find new levels, new heights and raise the bar."
Hamilton is one title short of equaling the record of the legendary Michael Schumacher, a statistic that was once again brought to the fore on Sunday evening.
The Briton admitted it was "surreal" to be compared to the great Schumacher as he approaches the German driver's seven crowns, although he denied being fixated on joining the latter in F1 historical pantheon.
"You know, honestly, I never look at records, I don't really know why," Hamilton said.
"I just remember growing up in Stevenage and watching Michael Schumacher win world championships.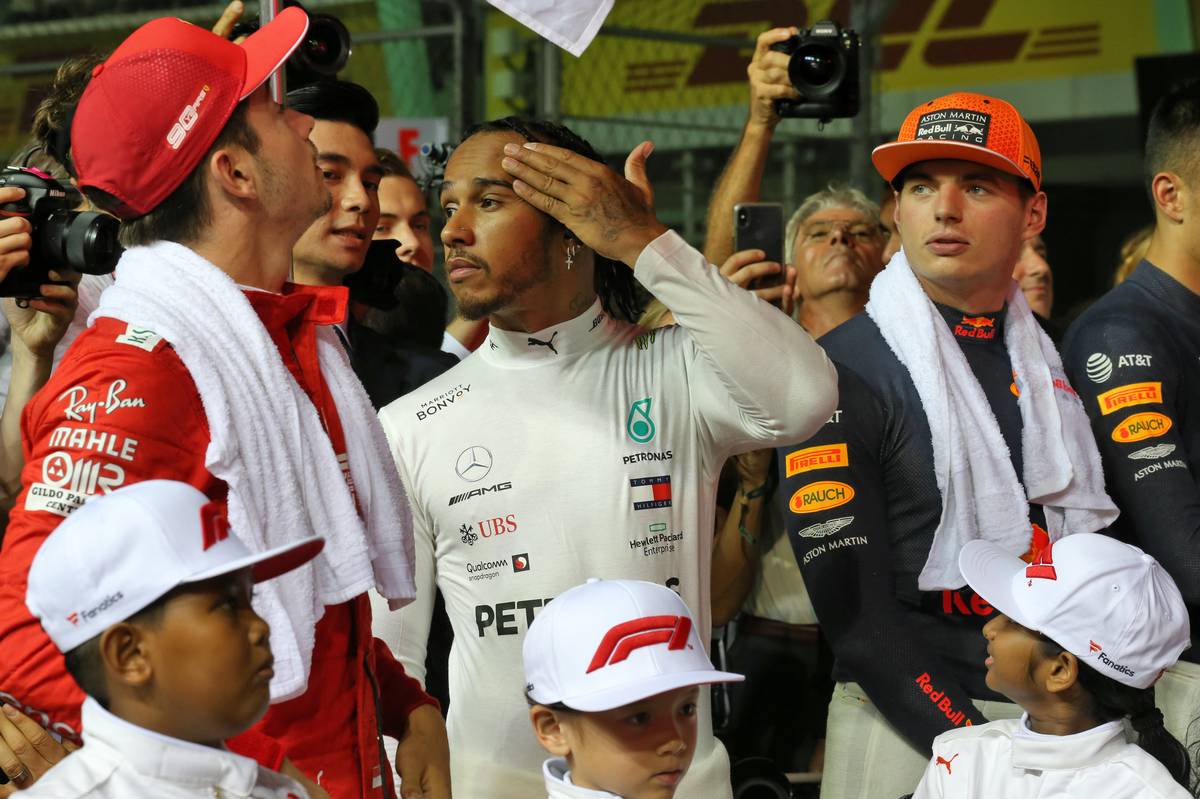 "So it's very, very surreal still to this day to have my name brought up in the same sentence as his. That's a real honour and something my family are very, very proud of.
"I am inspired by so many people who are here in the UK, here in the audience, so many of the sportsmen and women who are doing great, great things," he added.
"And if there is one young kid, or even adult, who sees what I do, and it helps them get across the line, that would make me really happy."
Gallery: The beautiful wives and girlfriends of F1 drivers
Keep up to date with all the F1 news via Facebook and Twitter