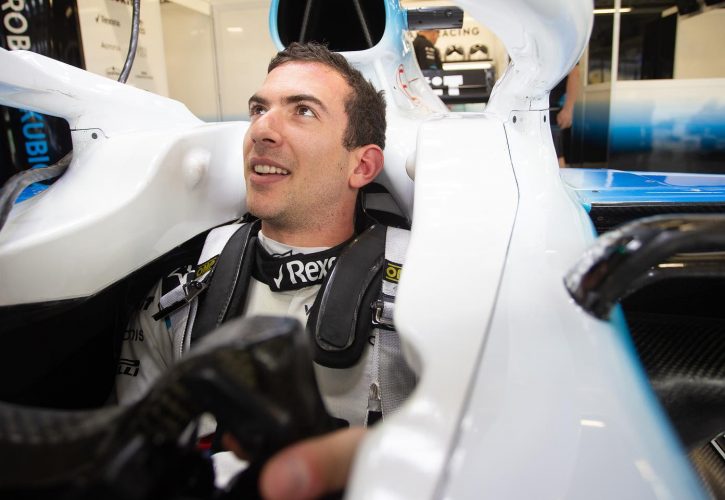 Nicholas Latifi is looking forward to making his bow with Williams on the Formula 1 grid in March in the season opener in Melbourne.
"For sure there are going to be challenges, I'm definitely not underestimating what the challenge of Formula 1 will be," he said. "I'm just looking forward to doing whatever I can next year to help [the team].
"I know what to expect from the car," he told Motorsport Week "I feel good in the team, the team environment right from my first day, I felt at home, which I think is important when you are jumping into a new team."
The 24-year-old Canadian from Toronto, Ontario is the latest of a new generation of driving talent to make it into the top tier of motorsport.
He was runner-up in the Formula 2 championship in 2019, and already knows many of the other notable recent arrivals in F1 such as George Russell, Alexander Albon and Lando Norris. He's hoping this will actually prove an advantage in his rookie season.
"I guess it will make it a bit less, say, foreign," Latifi told GP Today's Dieter Rencken. "A lot of the grid is made up now of some very young guys, most of which I have raced against. From that side of things there is a bit of familiarity.
"Maybe that will make it not so much of a jump into the deep end," he added. "To a certain extent it'll be very similar to what I've been doing all my life, racing in competitive championships."
While it's taken Latifi a little longer to make it into F1 full-time than soem of his contemporaries, he insists that the timing of his arrival in F1 is perfect as far as he was concerned.
"I think going into Formula 1 as a rookie is always going to be difficult and have its own challenges," he conceded. "But had I gone into F1 maybe two or three years ago, I wouldn't have felt as prepared or ready as I do now.
"I started racing late," he pointed out. "I only started racing karts at thirteen compared to, say, Verstappen or Ocon. I think they were both in a kart at four years old!
"From when I started to when I got to F1 it's about twelve years. You can go up the list of a lot of the established guys, and it's more or less the same."
"There'll be a lot more preparation going on at the factory ahead of my first season because there's so many more things in Formula 1, procedures and things like that that you really need to be on top of.
"You don't want to have any question marks in your head going into the first race of the season, so I think I'm going to spend much more time at the factory than I would.
"For sure the training will change a little bit," he acknowledged. "I've definitely got to work on my neck a little bit more, but largely it'll be the same."
Latifi certainly isn't put off my Williams' recent slump in form which saw them at the back of the grid throughout a disastrous 2019 campaign.
"Two bad years doesn't define a team's legacy, doesn't define what they're capable of," he insisted. "I have complete faith in everyone from what I've seen so far working in the team.
"People will get on top of the problems and hopefully be back to a more representative order," he continued.
"I think I'm joining a great team for a first year, with a history of developing young drivers and one of the most successful teams in F1."
Gallery: The beautiful wives and girlfriends of F1 drivers
Keep up to date with all the F1 news via Facebook and Twitter