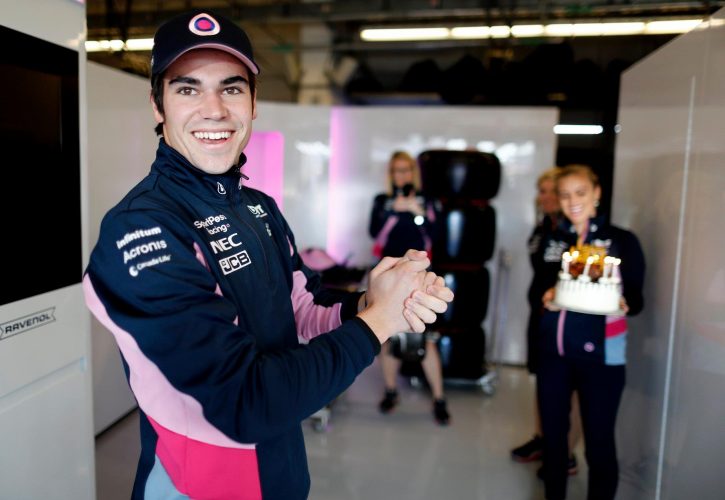 Racing Point team boss Otmar Szafnauer still sees great potential in Lance Stroll despite the Canadian's rather subdued maiden campaign with the pink outfit in 2019.
Stroll replaced Esteban Ocon at Racing Point at the end of the 2018 season, an inevitable choice for the Silverstone-based squad following its takeover earlier that year by a consortium of investors led by Stroll's father, billionaire Lawrence Stroll.
The 21-year-old underwent his initiation in F1 with a two-year stint at Williams during which he displayed - despite the team's depressed form - indisputable talent, proving himself to be a promising contender among the sport's current generation of young lions.
But in 2019, Stroll struggled to match the performances of teammate Sergio Perez, who comfortably outscored the Canadian in the championship and outpaced him in qualifying trim 18 to 4.
Even so, it was Stroll who delivered the team's best result of the season with fourth place in wet conditions in Germany, instantly making it the 21-year-old's strongest season in F1 to date.
"I see great potential, he's a fast racing car driver," Szafnauer told RACER, the Racing Point team boss advocating for patience with regard to the Canadian.
"What we've got to teach him is the stuff around the edges. We don't really have to teach him how to drive fast, he's got that – he's less than 0.2s per lap slower than Checo in qualifying on average, and race pace is even smaller.
"So it's not that, it's all the other stuff that goes along with Formula 1 racing, and you can't teach that overnight.
"That takes time. He's had a great first year, scored some good points for the team, and this coming season I'm certain he will be even better.
"He will be on that trajectory – that learning curve, the steep bit of it – so he'll do even better in 2020."
Szafnauer also suggests that Stroll - whose talent is still very much a work in progress - was up against a tough opponent sitting on the other side of the Racing Point garage.
"Checo's done a great job," added the American. "Lance has done a great job too, but he's learning, he was in his first year with us.
"Checo's been here for quite some time and he's a key member of our team. He knows what we're about, we don't have to teach him anymore and he's done a brilliant job."
Gallery: The beautiful wives and girlfriends of F1 drivers
Keep up to date with all the F1 news via Facebook and Twitter