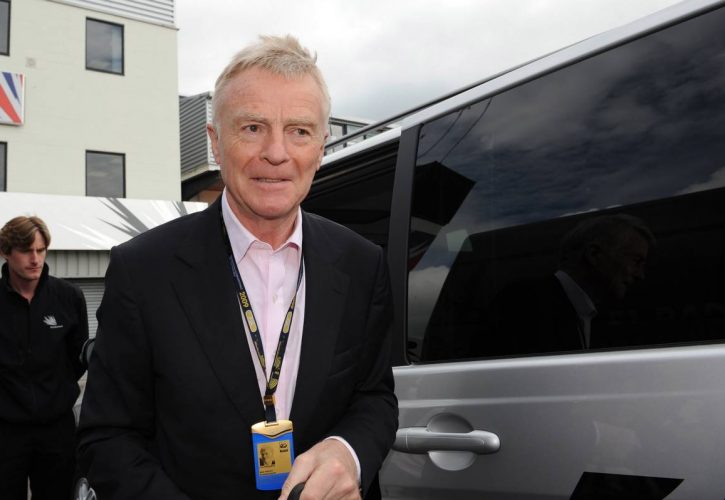 A new documentary chronicling the life and times of former FIA president Max Mosley is set to be released in March of this year.
Mosley, who reigned at the head of F1's governing body from 1993 to 2005, lent himself to the project which takes a no-holds-barred approach to the story of his career.
Entitled simply 'Mosley', the film includes a segment on the Briton's father, Sir Oswald Mosley, the controversial and infamous leader of the British Union of Fascists before World War 2.
The film also narrates Mosley's embarrassing News of the World revelations which led to his campaigning for media privacy.
The documentary also features interviews with prominent F1 figures such as Bernie Ecclestone, Jean Todt, Flavio Briatore, and the late Robin Herd who, along with Mosley, figured upon March Engineering's founding partners.
Mosley said the documentary initially intended to chronicle his successful quest for enhanced safety in F1 which started in earnest after the tragic deaths of Ayrton Senna and Roland Ratzenverger at Imola in 1994.
However, as production work got underway, the script was transformed to tell the story of Mosley's life and career.
"It was going to be about how the Ayrton Senna and Roland Ratzenberger accidents in 1994 led to Euro NCAP and the whole revolution in car safety," Mosley told Motorsport.com.
"That's quite an interesting story that a lot of people don't know. And then it gradually expanded and morphed into something more about me."
Mosley admitted that the documentary's candid account included the full "warts and all" story and a few bits he would have kept out had he been in charge of the work's editing.
"It's got everything in it, including the News of the World and what's happened since," he added.
"Bernie's [Eccelestone] interview is interesting, because they go into the whole thing of whose side was he on when the story came out.
"Someone asked does it include Hitler being a guest as his parents' wedding? The answer is yes it does. It is a warts and all thing, and that probably makes it more interesting to third parties.
"There are one or two elements in it that if I were in charge, I would cut out. But then it would take away the whole point of it - it needs to be independent."
Check out the trailer for the upcoming 'Mosley' documentary.
Gallery: The beautiful wives and girlfriends of F1 drivers
Keep up to date with all the F1 news via Facebook and Twitter