Formula E has released renderings of the updated car that will take the all-electric series into its seventh season later this year.
The new machine - conceived by Spark and built by Dallara - is a revised design of the Gen2 car presented in 2018, with a basic chassis that is scheduled to remain in force until the end of the 2021/22 season.
The modified features include a re-shaped front wing, a curved rear wing with new elements and the presence of a "shark fin".
"The Gen2 already stands out as one of the most striking race cars to hit the track, and just as the name implies, the Gen2 EVO is another evolution of the distinctive design," said Formula E chairman Alejandro Agag.
"As we did with the first-generation car, the Gen2 EVO has been given re-profiled bodywork to make it look more sleek and agile.
"Its futuristic design once again showcases Formula E as the category for innovation in both technological advances and appearance."
10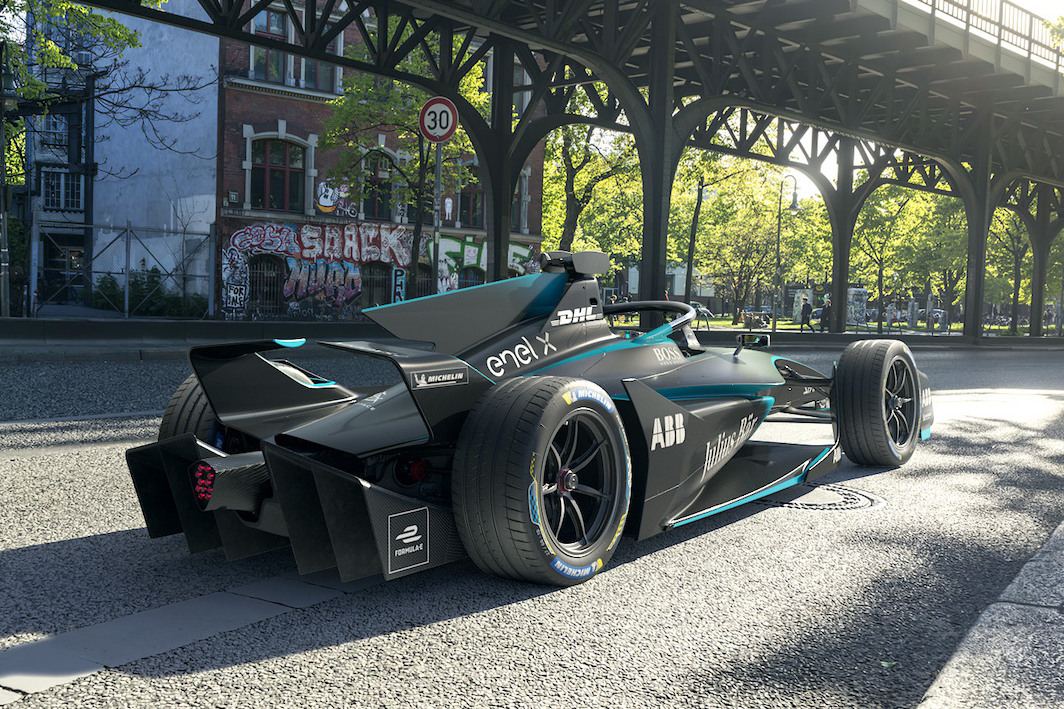 Formula E's next season will see the series take on an official FIA World Championship status.
"I am pleased that as it transitions to world championship status, we see a further evolution of the Gen 2 car – the Gen2 Evo – with an exciting new look," said FIA president Jean Todt.
"It is this progressive approach that has contributed to the expansion of the grid and increasing competitiveness of the championship, which continues to go from strength to strength and which is paving the way for the future of sustainable urban mobility."
Formula E will officially pull the covers off its Gen2 EVO car at the Geneva motor Show on March 3.
Gallery: The beautiful wives and girlfriends of F1 drivers
Keep up to date with all the F1 news via Facebook and Twitter