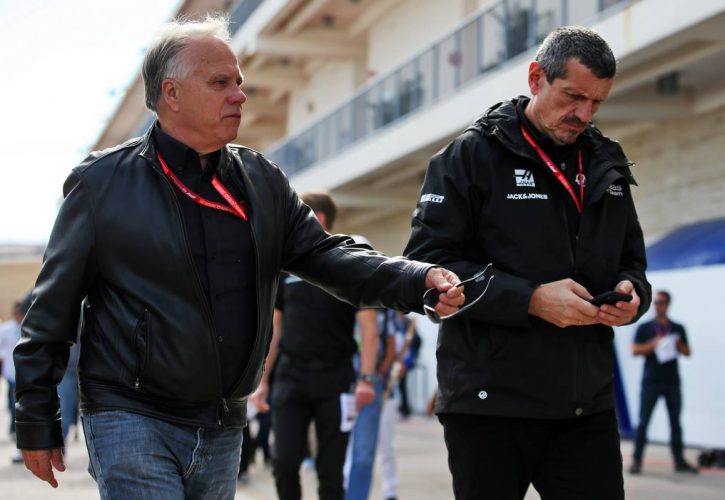 Gene Haas says he will assess his outfit's future after the season gets underway, but another bad season could compel the American team owner to leave the sport at the end of the year.
After an encouraging start in 2016 to its adventure in Formula 1. Haas progressed to become the fifth best team on the grid in 2018.
But last season saw the US outfit regress, its lousy campaign marked by the chronic aero issues that impacted its VF-19.
With a new Concorde Agreement on the horizon potentially committing Haas to an additional five years in the sport, Gene Haas will be thinking long and hard in the coming months about signing up for another tour of duty in F1.
"I'm just kind of waiting to see how this season starts off," Haas told Motorsport.com last weekend at NASCAR's Fontana race.
"If we have another bad year, then it would not be that favourable [to stay].
"We did five years. That was really the test – we're going to do this for five years, see how it goes and evaluate it and then we'll decide whether to go forward.
"I'm not saying we won't be back. It has to be evaluated. To do it for another five years, though, that would be a big commitment."
While F1 has helped boost the business of Haas Automation, Gene Haas' machine tool company, the American fears that the costs associated with F1's regulation overhaul could impact the cost effectiveness of his involvement in Grand Prix racing.
"It gave us a lot of recognition in the European market and also a lot of the Asian markets," explained Haas.
"We've brought a lot of customers to the races. It's all worked out well. But with the new regulations coming in 2021, the big question is how much is that going to cost?
"There's so much change going on in Formula 1, you really have to ask yourself is it really going to be worth the expense to try to implement all these changes?
"I know everyone thinks the changes are good, but – boy – they're expensive!"
The introduction next season of F1's budget cap will hopefully help level the playing field. But Haas argues that costs won't come down for a tightly managed outfit such as Haas and its specific business model.
"As everybody knows with the way the money has been distributed, 70 percent of it goes to the top three teams and 30 percent of it goes to the other seven teams. It's not a good economic model," he contends.
"At least in our condition, you're only paid about a third of what it actually costs to run a team in Formula 1. So, from a business model it doesn't do that well.
"Obviously, every team has a different nature as to why they do it. Some of it is primary sponsorship. Ferrari is that they've been doing it for 60 years.
"But they take home enough money to actually make the $175 million cap, but a lot of the other teams operate on a quarter of that. So, how can you really run a race team with that kind of disparity?"
Despite his rather bleak outlook, Haas believes his team has a shot at leading the midfield this season.
"Our car certainly wasn't the fastest out there," he said about testing. "We were midfield. Several years ago, the midfield was like five seconds apart.
"This year they were about two seconds from each other, maybe even closer than that.
"It's just a challenge. It's a difficult sport. It's extremely expensive. It's time consuming and it puts a huge amount of stress on the teams to compete.
"It's not really beneficial to the teams that aren't in the top four or five."
Gallery: The beautiful wives and girlfriends of F1 drivers
Keep up to date with all the F1 news via Facebook and Twitter