Daniil Kvyat would welcome a transfer of the Russian Grand Prix from Sochi to St Petersburg's new Igora Drive circuit, believing such a plan would boost his home race's attendance numbers.
Development plans centered around Sochi's Autodrom have cast a doubt on the venue's F1 future, with Igora Drive's new circuit expected to take over Russia's F1 event from 2021.
The impressive track and its infrastructures - designed in partnership with Tilke Architects - are nearing completion and will receive an FIA Grade 1 licence that will allow the facility to host an F1 Grand Prix.
However, Sochi's current contract with F1 runs until 2025 and the Russian GP promoter has said in the past that it intends on honoring its deal to the end.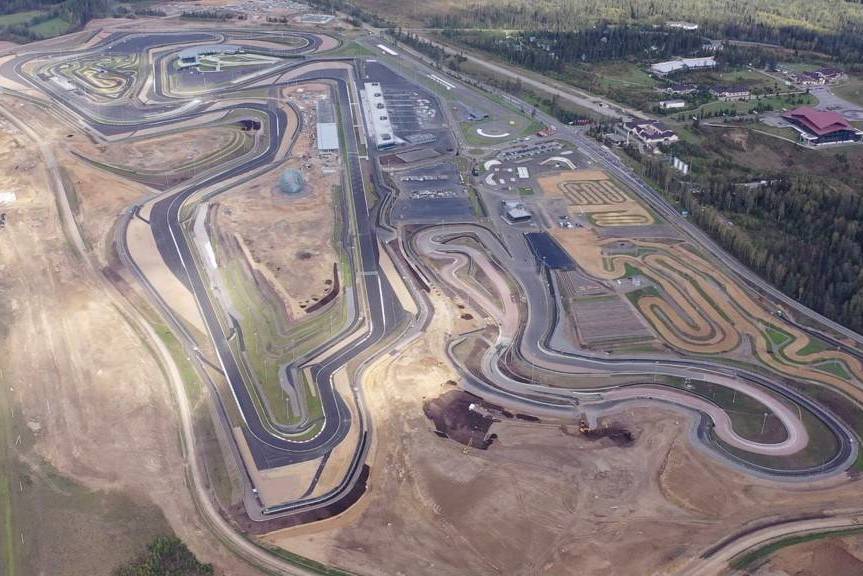 But Kvyat is nevertheless enthusiastic about the prospect of F1 racing at Igora Drive, and the AlphaTauri charger hopes the move happens.
"Yes, I would say very excited," he told Sky Sports' Rachel Brookes and fans during on Instagram chat on Tuesday.
"If it happens, it's going to be mega. I think obviously Sochi's great still but if you go to St Petersburg I always said that we will be closer to Europe and more people from Scandinavian countries will be able to join.
"And it's going to be cool. It's going to bring I think Russia a bit closer to the racing world."
Gallery: The beautiful wives and girlfriends of F1 drivers
Keep up to date with all the F1 news via Facebook and Twitter