Reigning Formula E champion Jean-Eric Vergne dreams of racing in a world in which Formula 1 would blend with its electric counterpart to form motorsport's premier championship.
While Formula E is less than six-years-old, the series has enjoyed a resounding success since its inception, with a collection of top automotive manufacturers committing to the all-electric championship.
Formula E's overlapping sixth season - for which Mercedes and Porsche joined the fray - kicked off in November 2019 and has so far included five rounds, with the remainder of the campaign on pause due to the coronavirus.
Formula 1 on the other hand has yet to raise the curtain on its 2020 season, with an early July start at the Red Bull Ring in Austria now planned.
Like F1, which has taken a series of measures - including a delay of its regulation overhaul - to mitigate the financial effects of the current crisis on the sport and its teams, Formula E is also carefully managing its economics, as evidenced by its decision to delay the introduction of its Gen2 Evo car until 2021.
In a world in search of energy sustainability, Formula E is perfectly in phase with the automotive industry's paradigm shift to electric mobility, while F1 aims to reduce its net carbon footprint to zero by 2030.
For Vergne, a dream scenario - and a rather original concept - would see the two championships interblend but with each one retaining its core characteristics.
"As a driver what I can tell you, what I would love to see in the in the near future is not Formula E replacing Formula 1, but since we have so many manufacturers in Formula E and there are also important manufacturers in Formula 1, would be that one day those two championships merge," explained Vergne, speaking on Motorsport.com's #thinkingforward podcast series.
"And you do half a season in Formula E - so, electric Formula 1, whatever you want to call it - on the streets that we know and the circuits that we know, maybe a little bit bigger, and then the other half of the season in Formula 1 on tracks like Brazil, Abu Dhabi and Singapore.
"Do 10 races and 10 races, with the same drivers both in Formula E and in Formula 1, and that would be amazing. This is something I would love to see.
"I don't know if that is ever going to happen. But that's my dream as a driver."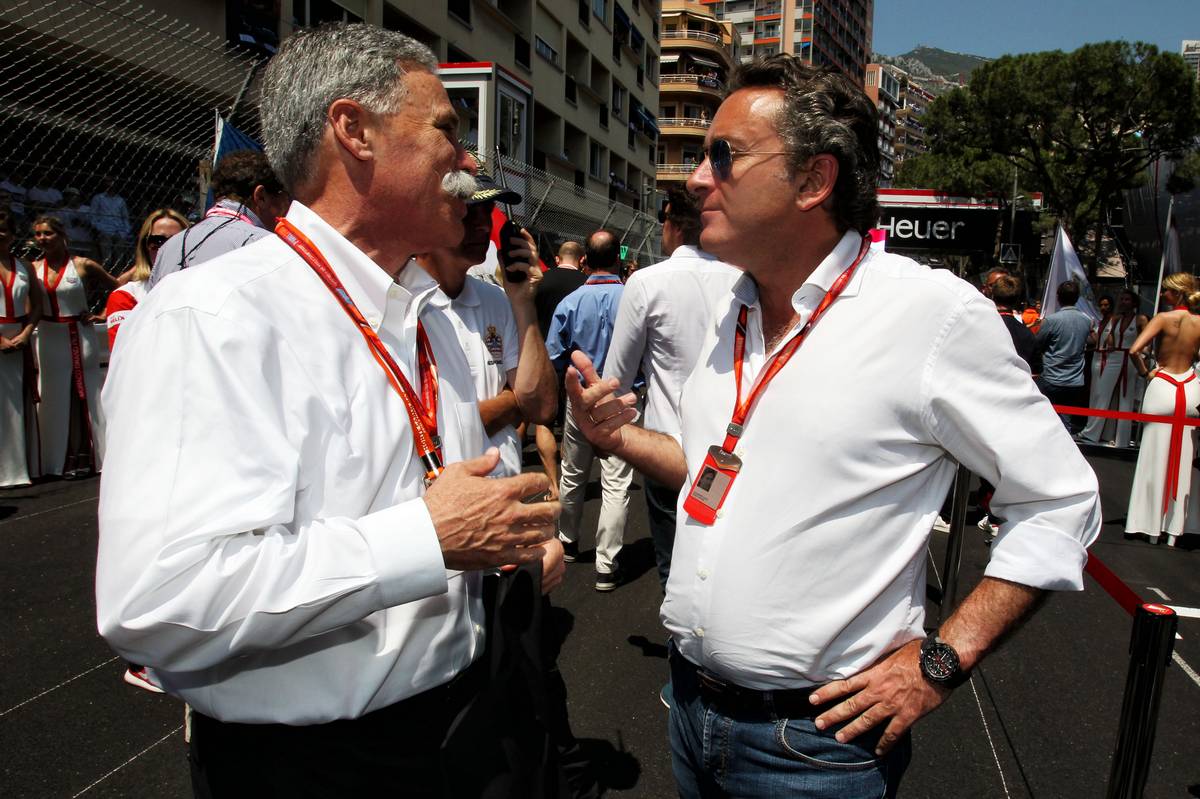 As a global electric single-seater series, Formula E currently holds an exclusive 25-year licence with the FIA, which means that F1 could only switch to electric power in 2039 at the earliest.
Vergne shied away from expressing any personal views on the politics governing motorsport's quest for sustainability, insisting he will start speaking his mind the day he hangs up his helmet.
"I don't have a crystal ball, there are opinions that I like to keep for myself because I'm just a racing driver for the moment," said the former Red Bull driver.
"Once my career is over and I want to do politics I will start giving my thoughts about any given situations."
Gallery: The beautiful wives and girlfriends of F1 drivers
Keep up to date with all the F1 news via Facebook and Twitter