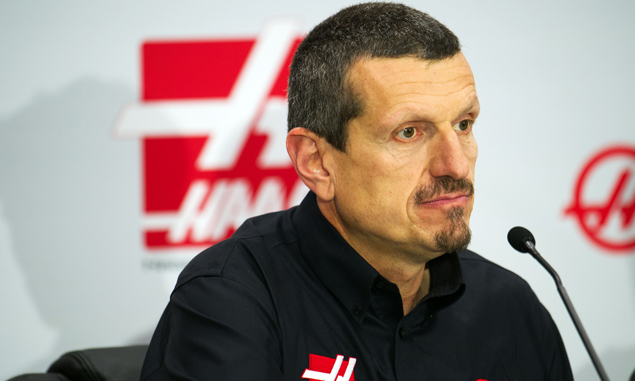 Haas team principal Günther Steiner says the US outfit's first Formula One car will be ready to go through the mandatory FIA-standard crash tests in January, before it is rolled out ahead of the first pre-season test in Barcelona.
Having recruited Lotus ace Romain Grosjean and Ferrari test driver Esteban Gutierrez, Gene Haas' eponymous squad is set to join the sport in 2016 on the back of a strong technical partnership with Maranello.
Haas has been purchasing many parts from Ferrari – a substantial amount of the engine, transmission, suspension –, while the actual building of the car has been subcontracted to Italian chassis experts Dallara.
The F1 newcomers, who had already decided to scrap the December shakedown initially planned for their 2016 challenger, recently gave an update to GPUpdate.net to confirm they are on schedule for next season.
"We are not missing anything," Steiner said. "We think we have got everything covered, but until you have the car together…
"Our biggest task at the moment is to make sure that we have everything when we put the car together. But we are pretty good. All the design has been signed off, so it's all going ahead.
"We're doing our crash tests on January 7/8, so we're scheduled for that."
In another interview with Sky Sports, the Haas team principal added: ""We will roll [the car] out hopefully the day before the testing starts."
"Everything has been designed and signed off. The Barcelona car is signed off, everything is in production now."
Haas' maiden charger was recently rumoured to sport a 'Ferrari yellow' livery, but Steiner reveals that the team owner will have the final say in that regard.
"Mr Haas has not decided yet, I think it's a very personal decision and we give him time until the last minute. I actually don't know."
2016 pre-season testing kicks off at Circuit de Barcelona-Catalunya on February 22. It will spread on two four-day sessions at the Spanish Grand Prix venue, the second starting on March 1.
Romain Grosjean exclusive: From Lotus to Haas
Haas could surprise a few people - Grosjean
Use the red tabs on either side of the screen to scroll through more Formula One news and features
Click here for a gallery of the McLaren MP4-X
Keep up to date with all the F1 news via Facebook and Twitter