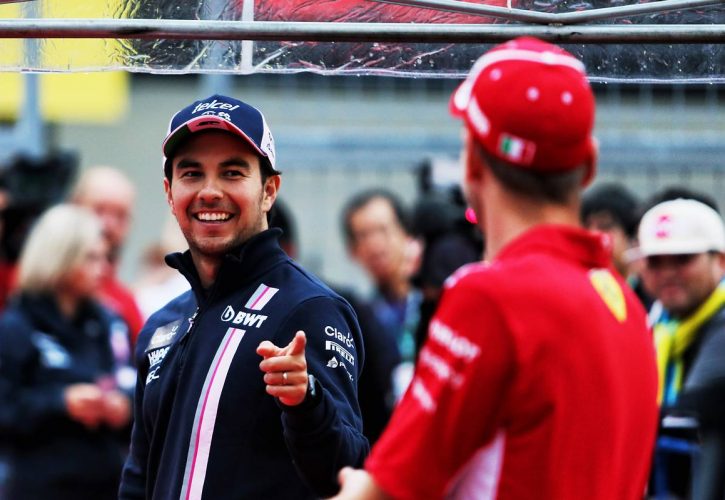 Racing Point's Sergio Perez believes the chances of Sebastian Vettel leaving F1 at the end of year outweigh the probabilities of the four-time world champion driving for another team.
Vettel is rumored to be on both McLaren and Renault's wish list for 2021.
But the German's rather dispirited words in the joint press release announcing his exit from Ferrari, in which the 32-year-old alluded to "real priorities in life" following the coronavirus crisis, appear to support Perez's view that a retreat is on the horizon for Vettel.
"We'd heard things were maybe not going well," the Mexican told Motorsport.com. "Both sides not feeling as the years before. I think the Leclerc factor has been key there.
"Their bet for the future is clearly this young driver who has done an incredible first season with the team and I think from that you could see many other things stem.
"Maybe during this lockdown he has realised many things, and it has served him to reflect. It will depend on how much he wants it. His options to continue could be McLaren maybe, but I doubt it.
"It could be probably his last year in F1. I see him closer to retirement than to a different team, but we don't know. I speak more as a fan, I don't know exactly what's going through his mind."
Regarding the extraordinary situation that has befallen the world and F1 in the past few months, which nobody could have forecasted, Perez felt the current predicament is perhaps a wake-up call of sorts for F1.
"We live in the bubble which is F1, we're competing all the time, sometimes we think this is all there is," said the Mexican.
"But when you look around and you see this different but incredible life we're not used to, it fills you inside and it takes away many questions about life, like when you think about what will happen when you retire, but you realise that there's a great life outside of racing."
Gallery: The beautiful wives and girlfriends of F1 drivers
Keep up to date with all the F1 news via Facebook and Twitter