Bernie Ecclestone says a Mercedes duo formed by Lewis Hamilton and Sebastian Vettel would be great for Formula 1.
Since the announcement of Vettel's split with Ferrari at the end of this year, the German driver's future in the sport has become the subject of speculation.
McLaren boss Zak Brown believes the four-time world champion could call it a day and head into a plush retirement while others, like FIA president Jean Todt, insist the 32-year-old still has a lot to offer.
Red Bull Racing has already dismissed a return to Milton Keynes for Vettel, but Mercedes has yet to decide its 2021 line-up, leading pundits to suggest that there could be an opportunity for Vettel to join the Silver arrows squad next year.
Mercedes boss Toto Wolff has taken note of Vettel's availability but insists the latter is not at the top of the team's priorities, with Mercedes contracted drivers first in line to fill a possible seat.
Yet Ecclestone believes that a Hamilton/Vettel pairing at Mercedes would add great value to the sport and delight the fans.
"I'd like to see him at Mercedes," the former F1 supremo told RTL. "Obviously.
"I'd like to see him against Lewis Hamilton, I think that would be good for Formula 1, good for the sport, good for the people watching.
"I think both of them get along with each other without any problems. It's not a case of what their egos are, both have super talent. So it would make a super, super team.
"I don't see any problem with Lewis being concerned at all and I know Sebastian would love to have the opportunity to race against him."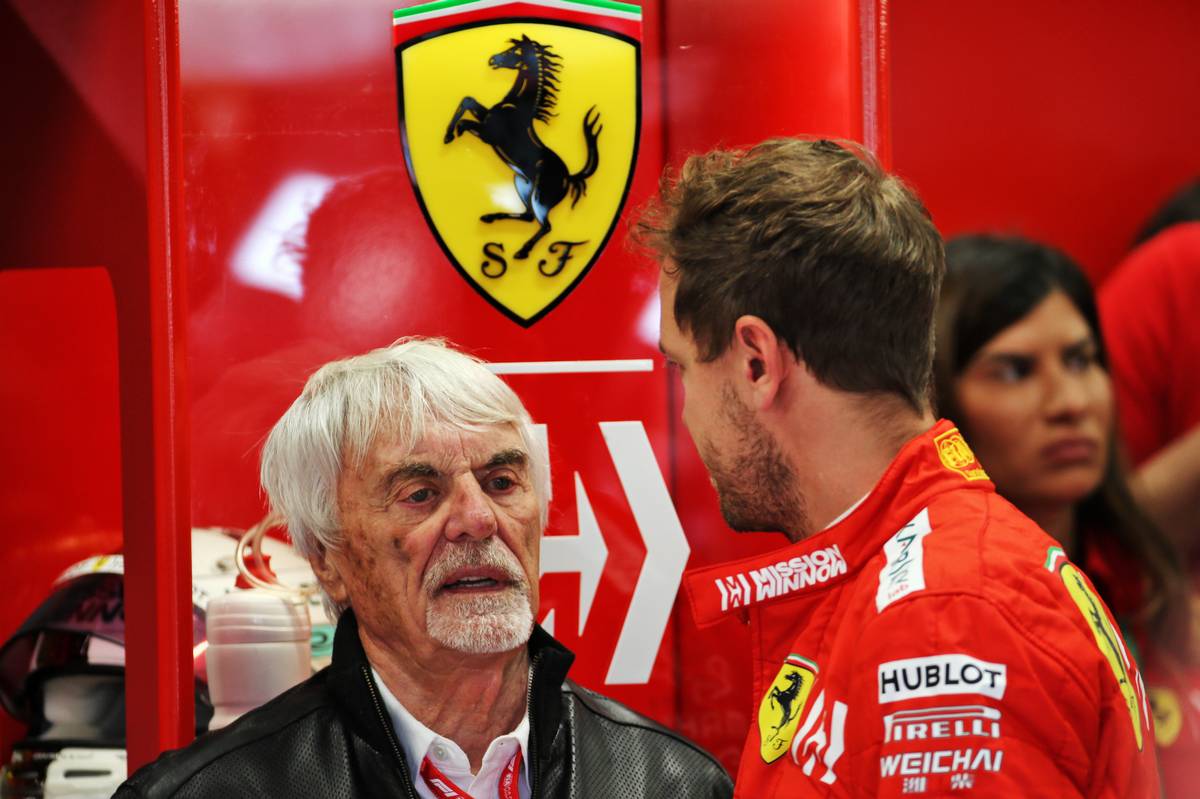 Questioned on Vettel's failure to emulate the success enjoyed by Michael Schumacher at Ferrari, the 89-year-old suggested a current lack of leadership at the Scuderia was to partially blame for
"Michael's situation with Ferrari was a little bit different because I once said to him, 'who's running the team?' He said 'I am.' That's probably the truth why they're so successful," added Ecclestone.
"The trouble with Italians, they haven't really got a lot of leaders. They haven't got a leader, in my opinion anyway.
"The person in charge of the team [Mattia Binotto] is basically a super engineer, he's been with Ferrari for more than 20 years."
Gallery: The beautiful wives and girlfriends of F1 drivers
Keep up to date with all the F1 news via Facebook and Twitter