Claire Williams says the sale of Williams' F1 team is being contemplated to ensure the Grove-based outfit's continued presence in Grand Prix racing.
On the back of depressed financial results for 2019 compounded by F1's current crisis linked to the coronavirus pandemic, Williams announced on Friday that it was conducting a strategic review of its business, and considering a sale of Williams Grand Prix.
Founded over four decades ago by Sir Frank Williams, F1's third most successful team behind Ferrari and McLaren has held on to its family ownership through thick and thin over the years.
But current economic headwinds are proving hard to counter for Sir Frank, although the 78-year-old racer is no longer involved with the day-to-day running of the company.
"Frank has always ensured he puts the team, business and our people first, and that's what we're doing now," Claire Williams told selected members of the media on a Zoom call on Friday.
"Frank is always aware of and up to speed with every decision the board takes and is supportive.
"I feel very much that seeking inward investment at this juncture is absolutely in line with that philosophy we've always had — to protect our team's future, to protect the people that work for us."
Williams added that the company aimed to complete its review process "within the next three to four months", insisting the group was "fully funded throughout the remainder of this year".
Putting a value on the Williams F1 team for a potential acquirer is likely to be determined in part by the team's most recent period of under-performance which began in earnest in 2018.
Williams' FW43 showed glimpses of progress in pre-season testing but only a return to racing will offer a real opportunity to measure just how much the British outfit has evolved.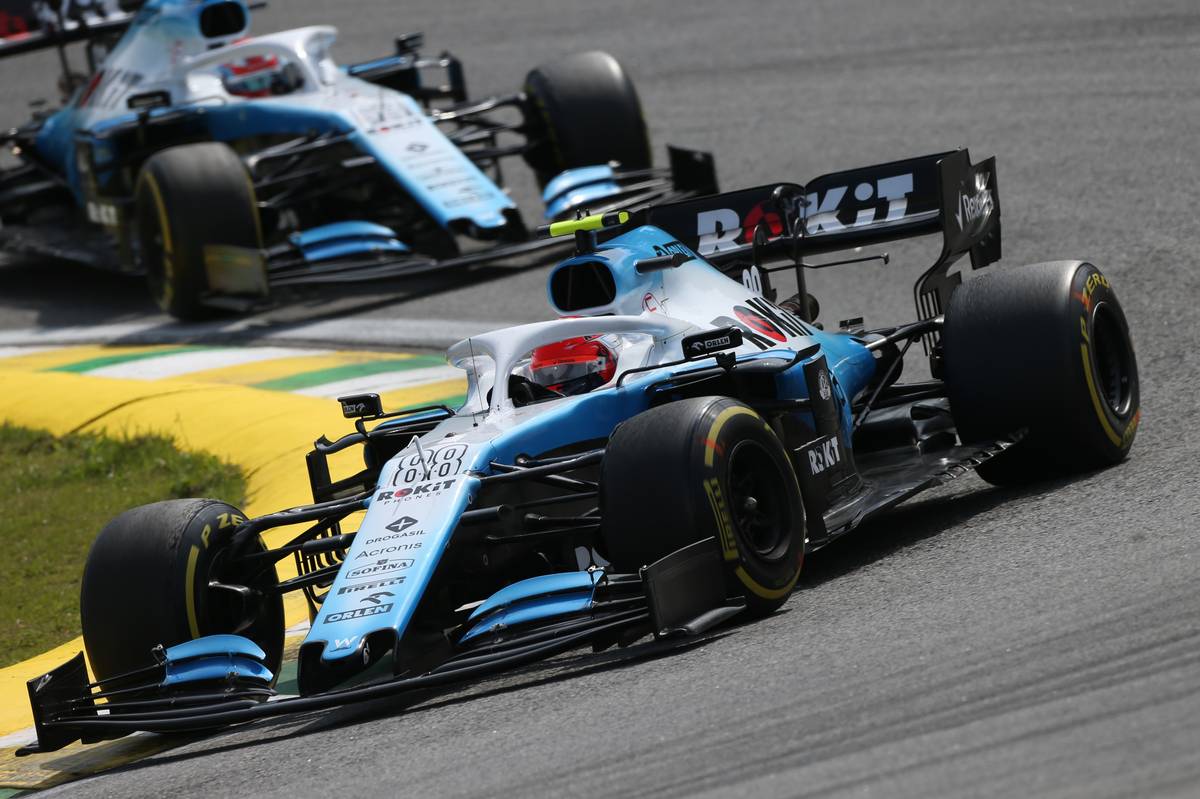 However, Claire Williams refuted the often expressed view among pundits that the team was locked in a spiraling decline.
"We've had two bad years," she said. "Any team can have two bad years and it's what you do as a result of those two bad years and learn from your mistakes and pull yourself up. That's the work that we've been doing over the past year and into this year.
"Unfortunately because we couldn't go racing this year, we couldn't show people that we've made progress.
"Obviously prior to those two years we'd had some quite considerable success in '14 and '15, finishing third and third and then '16 and '17 finishing fifth and fifth.
"So I think to say that Williams has been in a long term spiral of decline is probably slightly exaggerated or erroneous."
Gallery: The beautiful wives and girlfriends of F1 drivers
Keep up to date with all the F1 news via Facebook and Twitter