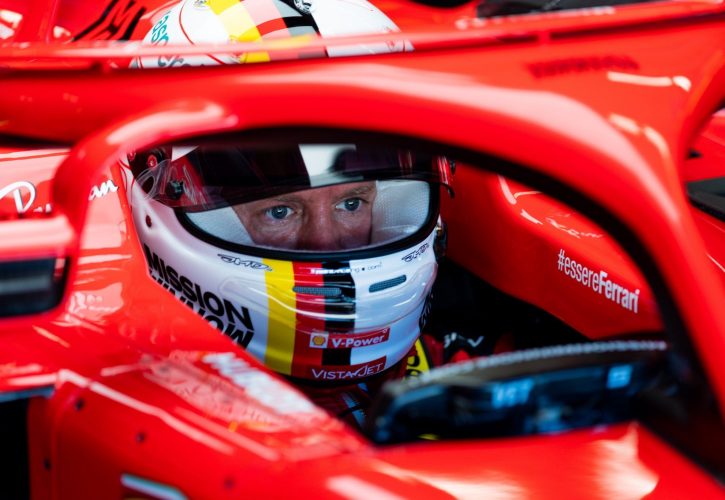 Sebastian Vettel gave Mugello a ringing endorsement as a proper F1 venue after testing at the Tuscan track with Ferrari on Tuesday.
The four-time world champion put himself in gear yesterday ahead of next week's season opening Austrian Grand Prix, splitting driving duties with teammate Charles Leclerc as the two drivers took to the track for the first time since pre-season testing in Barcelona in February.
To enjoy as much testing mileage as possible per F1's current regulations, Ferrari rolled out its 2019-spec SF71H.
Vettel was happy to stretch his legs during his morning run and was particularly praiseful of Mugello's track which is being considered by F1 as a potential venue that could be added to the sport's European schedule, a week after the Italian Grand Prix at Monza.
"I was glad to get back in the cockpit after a break that was even longer than the usual winter one," said the German.
"I was also very pleased to see all the guys from the team at last.
"It was great to once again get those feelings from a car and to do so at such a spectacular track. I really think Mugello deserves to host a Formula 1 Grand Prix.
"I hadn't driven it for eight years, so it took a few laps for me to get used to the track and then I really enjoyed myself."
Like his teammate, Leclerc was also happy to finally get behind the wheel of real-world F1 car.
"Even though I've been pretty busy with virtual racing during this long break, I needed to once again get that physical impression of speed," said the Monegasque.
"Being able to drive on such a spectacular track as Mugello, for the first time at the wheel of a Formula 1 car, helped to make this day even more memorable."
Gallery: The beautiful wives and girlfriends of F1 drivers
Keep up to date with all the F1 news via Facebook and Twitter