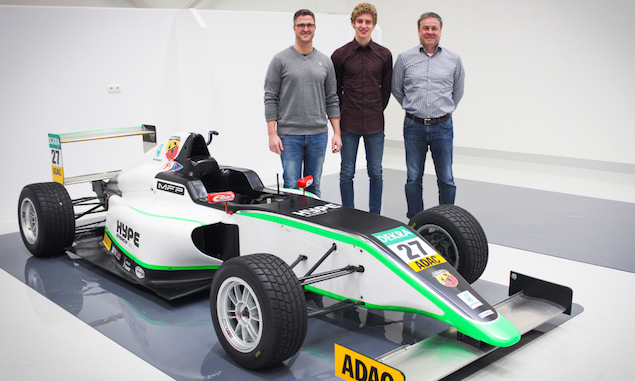 Louis Gachot - the son of former F1 driver and Le Mans 24 Hour winner Bertrand - has signed for Ralf Schumacher's new F4 team.
Schumacher has paired up with former Mercedes DTM technical director Gerhard Ungar to run the HTP Junior Team in German F4 from next season, with Gachot one of the team's three drivers. Gachot - who finished 14th in French F4 last year and scored a podium at the final round - says joining the team which won last year's title gives him a good chance of success.
"French Formula 4 was a brilliant introduction to formula racing for me," Gachot said. "I think I gained a lot of experience in the series. I now feel very well prepared for the ADAC Formula 4 and am looking forward to lining up with the championship-winning team led by Ralf and Gerhard.
"I think I've made the right decision in joining the team. I've already spent a few days with them while testing. Conditions are now perfect for my continued development as a racing driver, and I hope to achieve decent results next season in the ADAC Formula 4."
With Schumacher having raced with Bertrand Gachot in Super GT, the German says he has high hopes for the former Jordan driver's son.
"I used to race with Louis' father and am pleased to have him in the team," said Schumacher. "I think he has a good chance of achieving decent results next season. We will now use testing over the coming months to prepare as well as we can for the season to come."
And Ungar is similarly impressed by the early impression Gachot has made.
"Louis showed his potential in his tests with us and did an excellent job," Ungar said. "His pleasant personality immediately impressed us. He is a perfect match to our team with regard both to his skill as a driver and his disposition."
2015 F1 season: F1i's drivers review 21-11
2015 F1 season: F1i's teams review
Use the red tabs on either side of the screen to scroll through more Formula One news and features
Click here for a gallery of the McLaren MP4-X
Keep up to date with all the F1 news via Facebook and Twitter