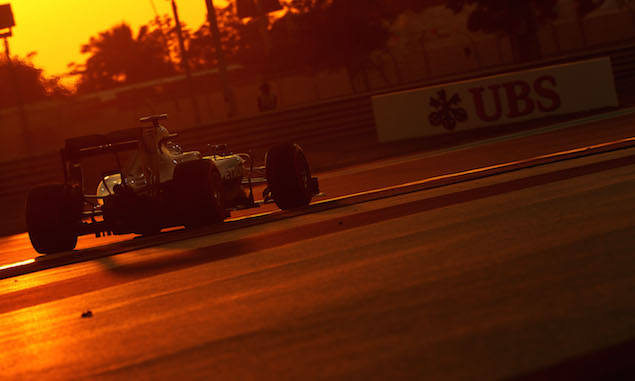 Williams chief technical officer Pat Symonds says the proposed 2017 regulations will deliver cars which are "a little bit retro".
The FIA announced earlier this year that new regulations would be drawn up which would intend to produce faster and more aggressive-looking cars. Symonds says the work which has taken place so far has succeeded in that aim, describing the look of the cars as harking back to previous eras.
"Yeah, it has ended up with a bigger diffuser... and a substantial front wing and some quite attractive styling," Symonds said. "It is a little bit retro, but the brief from the Strategy Group was to make the cars quicker and to make the styling a bit better.
"I think we have done those two. It is not for me to say whether it is the right thing or not. I think the TRM (Technical Regulation Meeting) members have done what was asked of them."
With potential changes to the power units yet to be agreed, Symonds says there would be no need to delay the introduction of the aerodynamic regulations.
Asked if the technical rules would need to be brought in at the same time as any power unit changes, Symonds replied: "I wouldn't say... I don't think it will make much difference."
2015 F1 season: F1i's drivers review 10-1