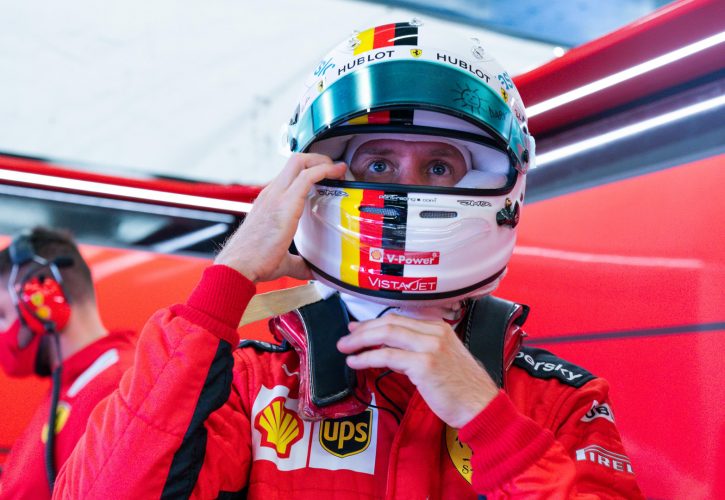 An anticipated deal between Sebastian Vettel and Racing Point - or Aston Martin Racing as it will be called next year - will not happen at Spa this weekend according to a report from Germany.
Several Italian media outlets claim that a deal between the outgoing Ferrari driver and Racing Point is as good as done, with a contract worth a rumored $15 million for Vettel expected to be signed between the two parties at Spa this weekend.
But RTL's well-informed reporter Felix Görner insists there will be no deal announced in Belgium, which does not mean it could not happen at a later date.
Vettel recently said that he had no interest in being F1 for the sake of remaining on the grid, insisting only a good package would entice him to keep on racing in 2021.
"You don't have to be a genius nor a rumour specialist to know that there are not so many free seats left," he said.
"I've been around for so long and at some point you've seen everything. A lot of good and some things that were not so good.
"I think that at least when you dedicate yourself to a new task, you should have the impression that it is something decent.
"If this is not the case, I am not the one who only drives in Formula 1, only to claim that I am a Formula 1 driver."
If the 33-year-old four-time world does take up the Racing Point challenge, it would imply the departure from the Silverstone-based team of Sergio Perez.
But the Mexican believes he will see out his contract with the pink squad, which includes the 2021 season.
"At the moment everything is looking as if we're going to carry on with the team, so we'll see," said Perez in Barcelona.
"The feedback I've got from the team is we are going to carry on. I believe it's just a matter of time before those [Vettel] rumours can go away."
Gallery: The beautiful wives and girlfriends of F1 drivers
Keep up to date with all the F1 news via Facebook and Twitter