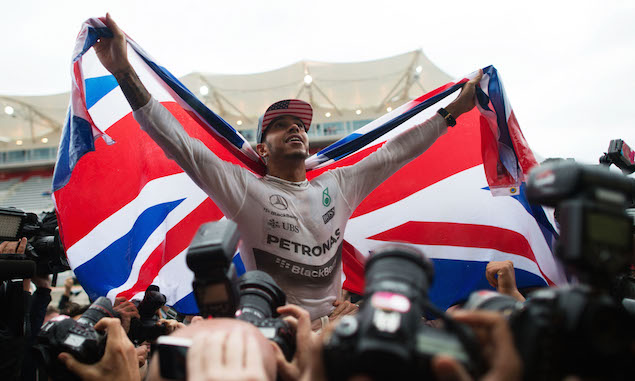 Nigel Mansell believes Lewis Hamilton can challenge Michael Schumacher's record of seven drivers' championships if he remains motivated.
Hamilton secured his third drivers' title in 2015, making it back-to-back championships for the 30-year-old as he makes the most of Mercedes' dominance. Mansell believes it is hard to compare drivers across different eras in terms of who is better but told F1i Hamilton has the potential to go on and challenge Schumacher's benchmark of seven titles.
Asked who is the greatest British F1 driver of all time, Mansell replied: "The thing is you've got to set your parameters.
"When you ask a question like that, who is the outright racer of all time? That's one answer. Who is the most successful all-time British race car driver? Lewis would jump straight out, no problem at all. And I think you've just go to balance the question. Ask a specific question and I can say James Hunt, Jackie Stewart, Lewis Hamilton, myself, Damon [Hill] because we're all British champions and of course Jenson Button too.
"It would be very unkind to say to any of those world champions that they haven't done a very good job in the year that they won it, because they all did. But if you want to just simplify it and say who is the most successful British race car driver of all time, to me I don't have any problem at all saying it's Lewis Hamilton.
"As an all-time great in Formula One I think there is some time to go because Michael put a benchmark down of seven but I think Lewis can really challenge that. The only limitation is going to be himself and having the desire to keep on pushing."
Hamilton has previously stated he currently plans on racing until he is 37, saying: "I probably have another seven maybe or eight years."
Eric Silbermann: A winter's tailwind
Five things to look forward in F1 in 2016
Key dates for the 2016 F1 season
Use the red tabs on either side of the screen to scroll through more Formula One news and features
Technical feature: All of the 2015 F1 steering wheels