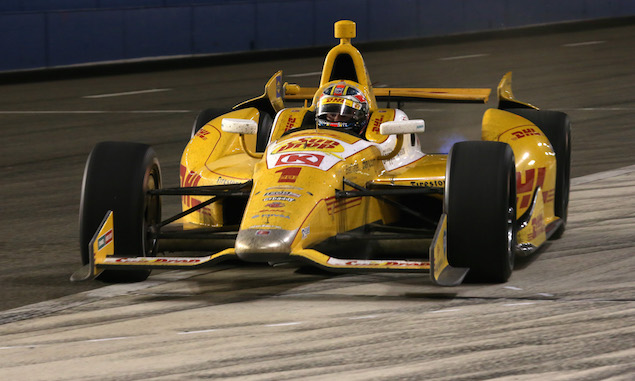 Ryan Hunter-Reay says success in IndyCar is once again a route in to F1 due to the strength of the championship.
Alexander Rossi became the first American to race in F1 for eight years when he made his debut for Manor in the Singapore Grand Prix last year, while Mario Andretti was the last American to win a grand prix in 1978. Hunter-Reay - who won the IndyCar title in 2012 and the Indy 500 in 2014 - says an improvement in standards in IndyCar should encourage more F1 teams to look at drivers from the States.
"I think it is really about a fork in the road very early in your career," Hunter-Reay told Sky Sports when asked why more American drivers don't break in to F1.
"If you want to be in Formula 1 you have to come up through the Formula 1 ladder which is in Europe and if you want to be an IndyCar driver you come up through the American ladder and that is just the way it is.
"Once upon a time there was a road to Formula 1 through IndyCar success and I just think that after a few weak years by IndyCar that kind of went away. Now IndyCar's championship is as strong as ever, I think it is the best and most competitive it has ever been, and I'm not just saying that because I am in it. We demonstrate that week in, week out with the product on track."
Eric Silbermann: A winter's tailwind
Five things to look forward in F1 in 2016
Key dates for the 2016 F1 season
Use the red tabs on either side of the screen to scroll through more Formula One news and features
Technical feature: All of the 2015 F1 steering wheels