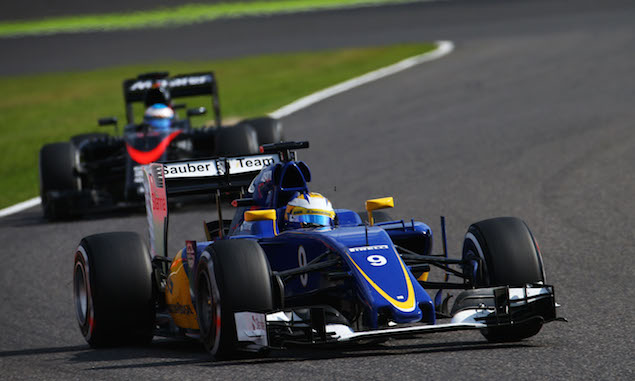 Marcus Ericsson says Sauber is "not satisfied" with its position in the constructors' championship after finishing eighth in 2015.
Following a dismal first season under the new power unit regulations in 2014, Sauber finished the year with no points and behind Manor - then Marussia - in the constructors' standings. Ericsson joined Sauber from Caterham a year ago and was part of a team which enjoyed a much more competitive year, scoring 36 points as it beat McLaren to eighth place.
While Ericsson is pleased with the improvements shown by Sauber last season, he says it is just a step in the right direction and insists the team has bigger aspirations.
"Yeah I think last season was a positive year for the team, especially if you look compared to 2014 which was such a difficult year for the team," Ericsson told F1i. "I think we've come back in a good way but we want to continue that and do another step up this season.
"I think we have some good things in the planning for the car and Mark [Smith, technical director] has come in to the team and had some good ideas about what to do.
"We're going to try and change the approach a bit compared to how we have been working with last year's car. It feels like we are going in the right direction, for sure we are not satisfied with being P8 in the team's championship, we want to go higher and take more steps there."
Sauber is working on a more aggressive car design for 2016 having taken an evolutionary approach last year and benefitted from progress with the Ferrari power unit.
Eric Silbermann: A winter's tailwind
Five things to look forward in F1 in 2016
Key dates for the 2016 F1 season
Use the red tabs on either side of the screen to scroll through more Formula One news and features
Technical feature: All of the 2015 F1 steering wheels