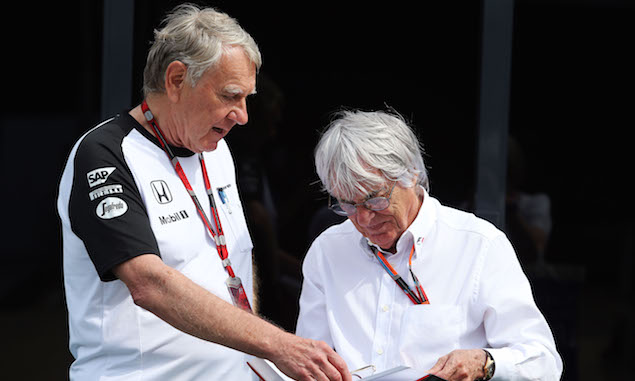 McLaren legend Tyler Alexander has passed away at the age of 75.
Alexander was one of the founding members of the team alongside Bruce McLaren in 1963. The American helped build up McLaren's dominance in CanAm in the early years of the team, overseeing five straight championships between 1967 and 1971.
Working alongside McLaren and fellow American Teddy Mayer, Alexander held a variety of roles including chief mechanic and chief engineer, and continued to work alongside Mayer after McLaren was killed in a CanAm testing accident at Goodwood in 1970.
Once success in F1 started to grow for McLaren and the CanAm dominance started to fade, Alexander turned his attentions to the Indy 500 and was crew chief for Johnny Rutherford's two McLaren victories in three years in 1974 and 1976.
Ron Dennis took over McLaren in 1981 and Alexander departed two years later to pair up with Mayer once again to run an IndyCar team. While there, he recruited the talents of a certain Adrian Newey. However, McLaren was always close to his heart and after a spell as joint team principal of Carl Haas' Beatrice Lola team he returned in 1989.
Alexander went on to work with McLaren world champions Ayrton Senna, Mika Hakkinen and Lewis Hamilton in his second stint at the company - as well as being joined by Newey in 1997 - before retiring in 2008.
"Tyler Alexander was one of the first pillars of our company – working hard alongside Bruce from the very earliest days – and Bruce couldn't have asked for a sturdier pair of shoulders upon which to help build the team's reputation," Dennis said in tribute.
"Quite simply, Tyler lived and breathed McLaren."