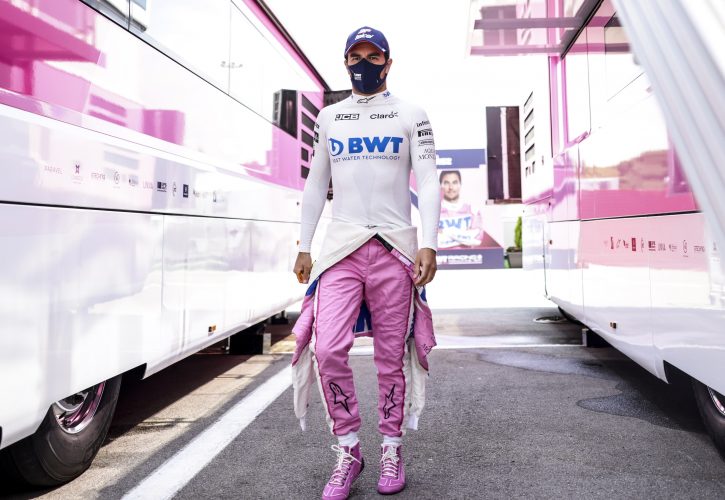 Sergio Perez says he is unhappy with some team members of Racing Point who are tending to "hiding things" from the Mexican who will depart the Silverstone-based outfit at the end of the season.
Perez has not been retained by Racing Point for 2021, choosing to hire four-time world champion Sebastian Vettel who will race alongside Lance Stroll next season.
It's often customary for teams to stop sharing information with an outgoing driver, but Perez deplored the situation, believing it could be detrimental to Racing Point which is fighting for third in the Constructors' championship.
"Since the news came out, some people inside the team tend to hide things, which I don't think is great," Perez explained, speaking in Sochi ahead of this weekend's Russian Grand Prix.
"I think at the moment we just have to be as transparent as possible to make sure we achieve our goals and make sure that we score as many points as we possibly can.
"It's going to be so crucial that we deliver every single point. It's very important on the constructors' championship. We still can have the best season in our history if we manage to finish third.
"I think we are all going to be very disappointed if we don't get that third place in the constructors' championship."
In Sochi, Perez will have also been disappointed to learn that teammate Lance Stroll will be once again the sole recipient of the upgrade package introduced by Racing Point at Mugello.
Unfortunately, the Canadian's crash in the Tuscan Grand Prix has prevented the team from preparing a second set of new side pods and brake ducts for Perez's RP20.
Stroll gets priority over the Mexican thanks to his better position in the drivers' standings.
Gallery: The beautiful wives and girlfriends of F1 drivers
Keep up to date with all the F1 news via Facebook and Twitter