Valtteri Bottas' critics took a shellacking in Russia, crushed by the Mercedes driver's dominant victory and a post-race message aimed at those who incessantly try to put him down.
Bottas clinched his ninth win on Sunday, his second of the season, a timely triumph achieved amid a season monopolized by teammate Lewis Hamilton and against a backdrop of petty criticism by his maligners.
The scorching ramped up recently on the Finn's Instagram account, inciting a defiant Bottas to snap right back at his detractors with a few direct words of his own, an unusual kickback for an F1 driver on social media.
But on his victorious cool-down lap at Sochi, Bottas once again set the record straight with his critics, quipping over the radio an assertive "To whom it may concern… Fuck you!", a retort first delivered after a winning stint in Australia in 2019.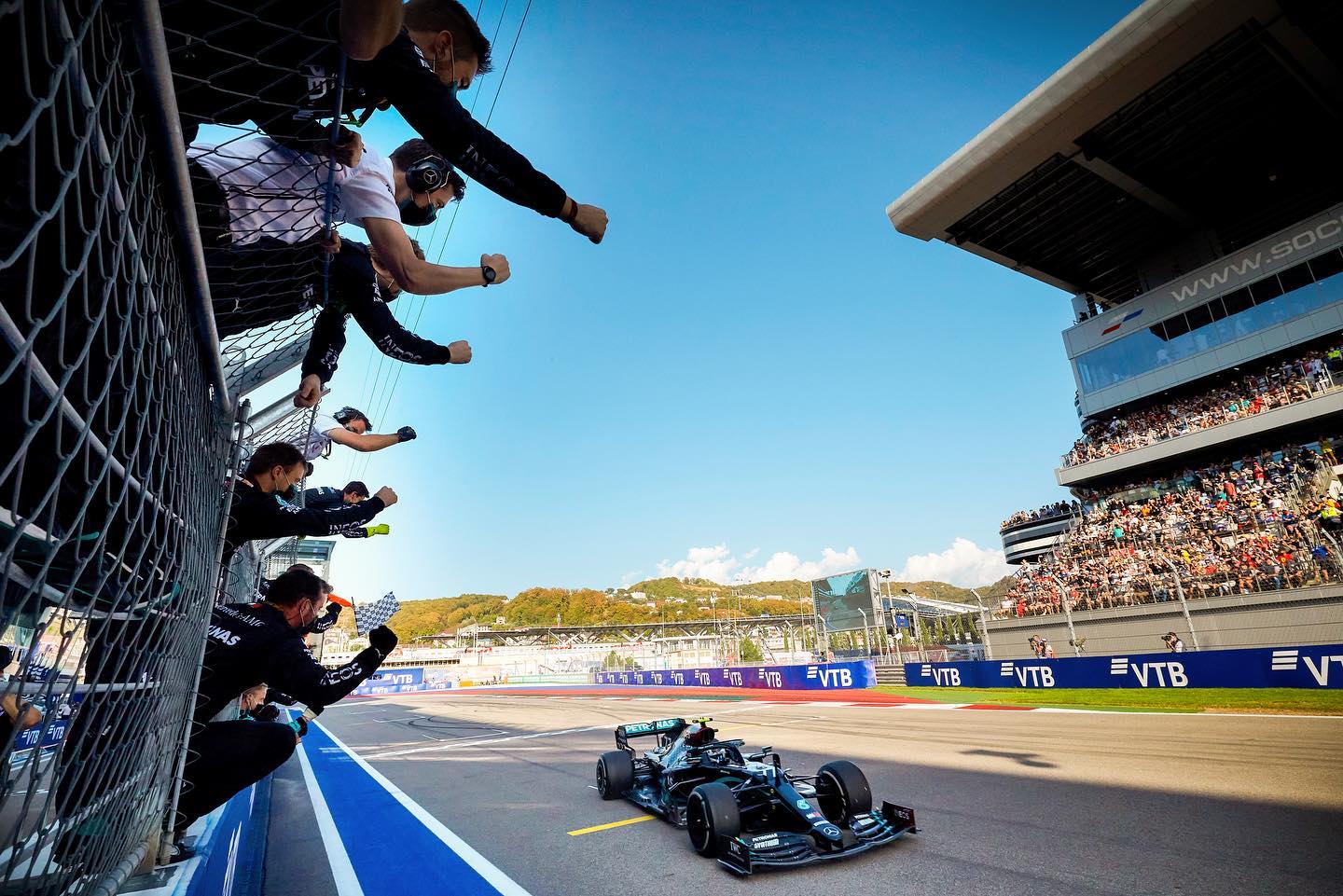 "Honestly I don't get the people who have the need to criticise people," said Bottas after Sunday's race.
"There's been people telling me that I should not bother, I should give up. But you know how I am, I will never do that. So, I just wanted to again send my best wishes to them. It just came out."
Hamilton's over 50 percent win-rate this season could have 'psyched out' Bottas by now. But the 31-year-old is digging deep to uphold his self-belief and confidence, and hopes his refusal to give in inspires others to do the same.
"When I come to every every race weekend, I'm confident and I believe I can do it. And that's how I'm always going to be," he insisted.
"You have to have that mindset. And I'm glad - like, even yesterday was tough - I didn't give up. I looked at the positives and I knew there will be opportunities and things came to me today.
"So, I hope I can encourage people not to give up because that's the biggest mistake you can do in your life."
To whom it may concern...#RussianGP 🇷🇺 #F1 @ValtteriBottas pic.twitter.com/Z7B3dlADSS

— Formula 1 (@F1) September 28, 2020
Gallery: The beautiful wives and girlfriends of F1 drivers
Keep up to date with all the F1 news via Facebook and Twitter