Lando Norris says McLaren's turnaround and good results have made the Woking-based outfit look once again like a "professional F1 team" rather than an outfit just making up the numbers.
After a dismal period of under-performance marked by its failed partnership with Honda, McLaren began at the end of 2017 a long haul back to a sporting recovery.
Under the guidance of chief executive Zak Brown, F1's second most successful team behind Ferrari, underwent a significant restructuring, shaking up all its departments and hiring key figures - such as team boss Andreas Seidl and technical director James Key - to spur on its revival.
As it ambitions to restore its former luster, the papaya squad is still ascending but its transformation has led to a positive and unified atmosphere with just the right blend of commitment and lightness.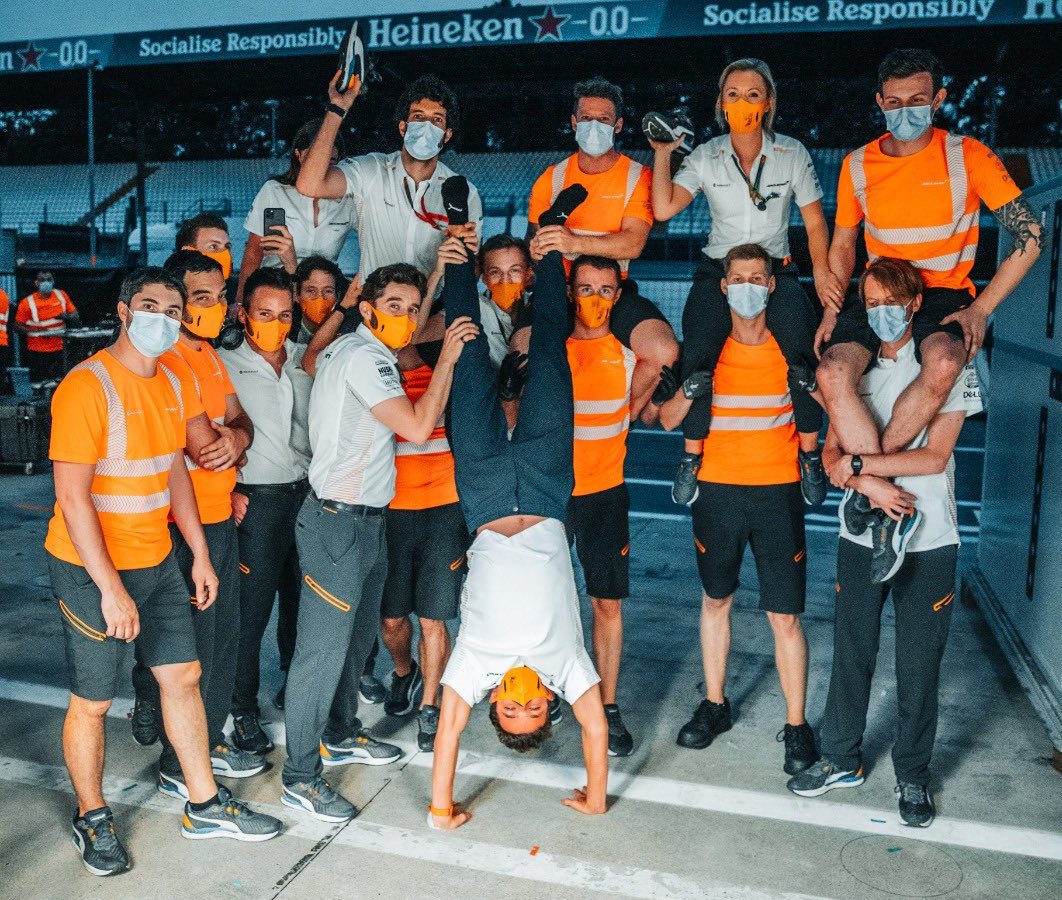 "Absolutely. It's a fun place now, it's enjoyable, but we do need to get the balance right with having fun and being professional," Norris told Formula1.com.
"We have a job to do, which is to perform on track, not make mistakes, have good pit stops. But the atmosphere has boosted everyone and I think that has made everyone work that little bit harder and more precisely.
"With more points, there's more prize money and we begin to look like a professional Formula 1 team, rather than a team that is just participating in the sport.
"It's been an awesome journey, even though it has only been two years, but it's great to see the difference from what it was, to what it is now."
McLaren has already eased in to the next episode of its adventures in F1, contracting with Mercedes for its engines and hiring Daniel Ricciardo as the exciting successor to Ferrari-bound's Carlos Sainz.
Norris and Sainz's bromance has been well chronicled, but the young McLaren charger believes the Spaniard's successor could take the light-hearted banter and collusion to the next level.
"With him being the fun guy of the paddock, it will be another good boost for the team," reckons Norris. "It's also someone different to shake things up a little bit.
"He's won races, driven for championship-winning teams and so he's going to bring something more.
"Next year we'll just take that next step, work hard and play hard along the way to hopefully score more podiums and win races."
Gallery: The beautiful wives and girlfriends of F1 drivers
Keep up to date with all the F1 news via Facebook and Twitter