Alexander Albon admits that being Max Verstappen's team mate at Red Bull inevitably means he has a tough time measuring up - but insists that it's worth it as it also gives him access to the best performance data available.
Albon has been alongside Verstappen since he was promoted to the senior team a year ago. He claimed his maiden Formula 1 podium last month at Mugello but has struggled to come close to the Dutch driver's straight line speed.
However, the Thai driver insists that he's rather have the pressure of being compared to a driver like Verstappen because of the benefits it provided him as he continues to hone his race craft.
"You're always going to have a tough time to be up against him," Albon told Motorsport.com. "He's on the limit, all the time. From FP1 to the race.
"But at the same time, the way I see it is you've got pretty much the best data as well to look at.
"To be able to look over and see where Max is quick and how he gets his lap time, it's also very good as a racing driver to be able to see that and improve yourself on that."
Albon has now competed in 31 Grands Prix since he made his debut with Toro Rosso at the 2019 Australian Grand Prix. While he's no longer a rookie, he's aware that it's still a very early stage in his F1 career.
"I am experienced, in the sense that I've done a year now, but in the global sense of it, I'm still learning and I'm still getting up to speed," he acknowledged.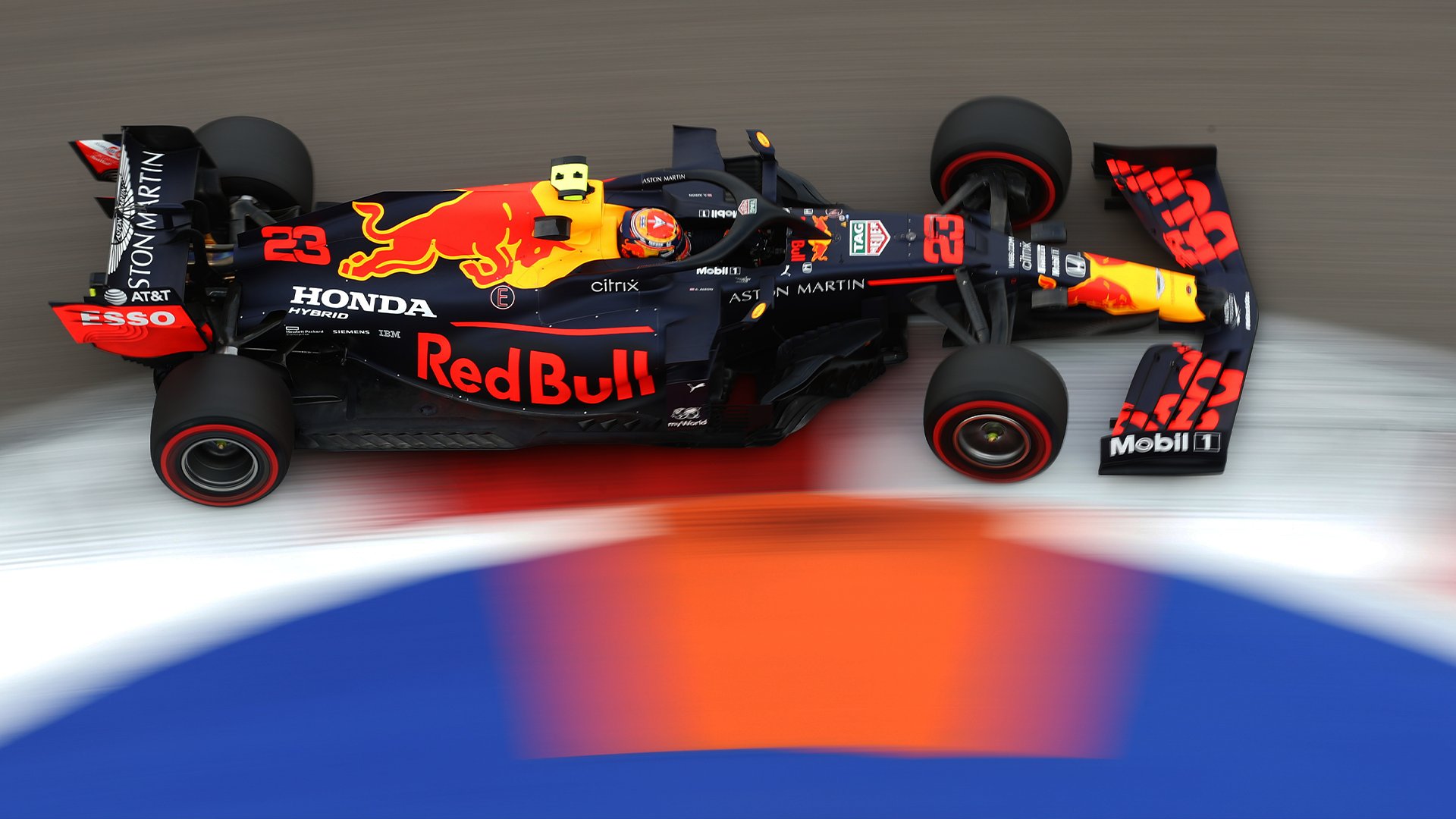 He added that Verstappen wasn't going out of his way to help him out, but neither was he holding back and concealing anything that might improve Albon's performance and that of the team as a whole.
"No one's going to be accommodating to each other," Albon said. "Everyone at this kind of stage in motorsport, they keep it to themselves,
"But at the same time he's definitely not hiding anything. There's no kind of political nature about him, not in the slightest. He's very open in how he speaks."
Albon added that he and Verstappen had similar thoughts when it came to technical feedback on how the car was handling, which helped the team tackle problems and improve performance.
"It's an open book," he said. "We speak openly about what we need in the car and it tends to go in the same direction, so it's nice in that sense."
Gallery: The beautiful wives and girlfriends of F1 drivers
Keep up to date with all the F1 news via Facebook and Twitter