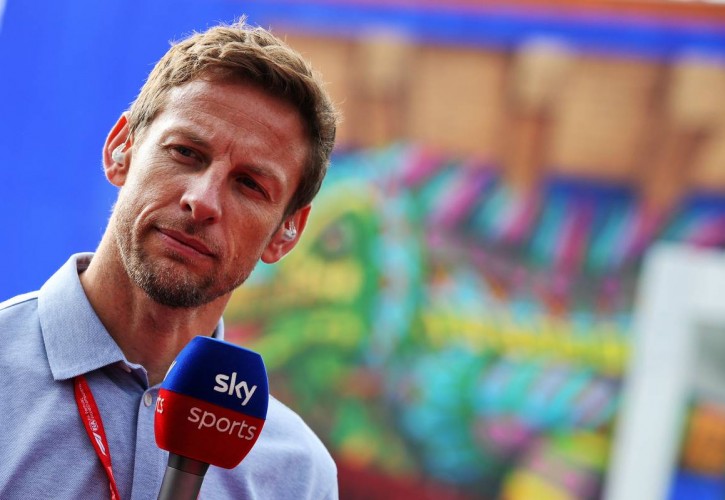 Jenson Button will be back behind the wheel of a McLaren next month, albeit a GT3 car entered in the final round of the British GT championship at Silverstone.
Button will team up with good friend Chris Buncombe for the three-hour event in which they will share a McLaren 720S GT3 entered by Jenson Team Rocket RJN, the outfit he co-founded with RJN boss Bob Neville.
The 2009 F1 world champion will race at Silverstone for the first time since competing in a round of the WEC in 2018 with SMP Racing.
"This will be my first taste of a GT3 car but I'm really looking forward it," Button said. "It will be lovely to join our team and lining-up in the McLaren 720S with my best buddy Chris Buncombe.
"It's great to come back and race on UK soil again and a big thank you to our partners that have made this possible."
Buncombe said the pair's appearance in the November 8 event, that will unfortunately be held behind closed doors, will be a one-off, with no plans for an onslaught on the British GT series in 2021.
"We're purely seeing it as a one-off appearance," said Buncombe. "We're both coming at it fairly green but with the same aspect in as far as if we want to do anything, we do the best job we can."
After concluding his career in F1 with McLaren, Button has raced in the WEC and the Japanese Super GT championship, winning the 2018 title in a Honda NSX-GT for Team Kunimitsu alongside Naoki Yamamoto in 2018.
Gallery: The beautiful wives and girlfriends of F1 drivers
Keep up to date with all the F1 news via Facebook and Twitter