Former F1 driver Gerhard Berger says Lewis Hamilton equaling Michael Schumacher's 91-win record is an "unbelievable" achievement, but Ayrton Senna remains the best driver the Austrian has ever seen.
Berger says Hamilton and Schumacher stand as two "giants" in Formula 1's modern times, although the Austrian would have liked the sport's record of 91 Grand Prix wins to remain exclusively in the great German's name
"I would also have liked Michael to remain the most successful racing driver in history for a long time, simply because of his fate, which is so dramatic that you almost cry every time you think about it," the DTM boss told the media last weekend at Zolder.
But Hamilton's matching accomplishment gets full marks from the former Ferrari and McLaren charger.
"It's actually unbelievable," Berger added. "Hamilton is an exceptional racing driver, he has proven countless times that he deserves this title.
"This is a battle between two giants that we will debate for years. We're at the top where you can't say who is the better. You couldn't even tell if you had both sitting on the grid in the same car.
"These are two such giants that you have to leave it at that, that they have shaped our sport the most."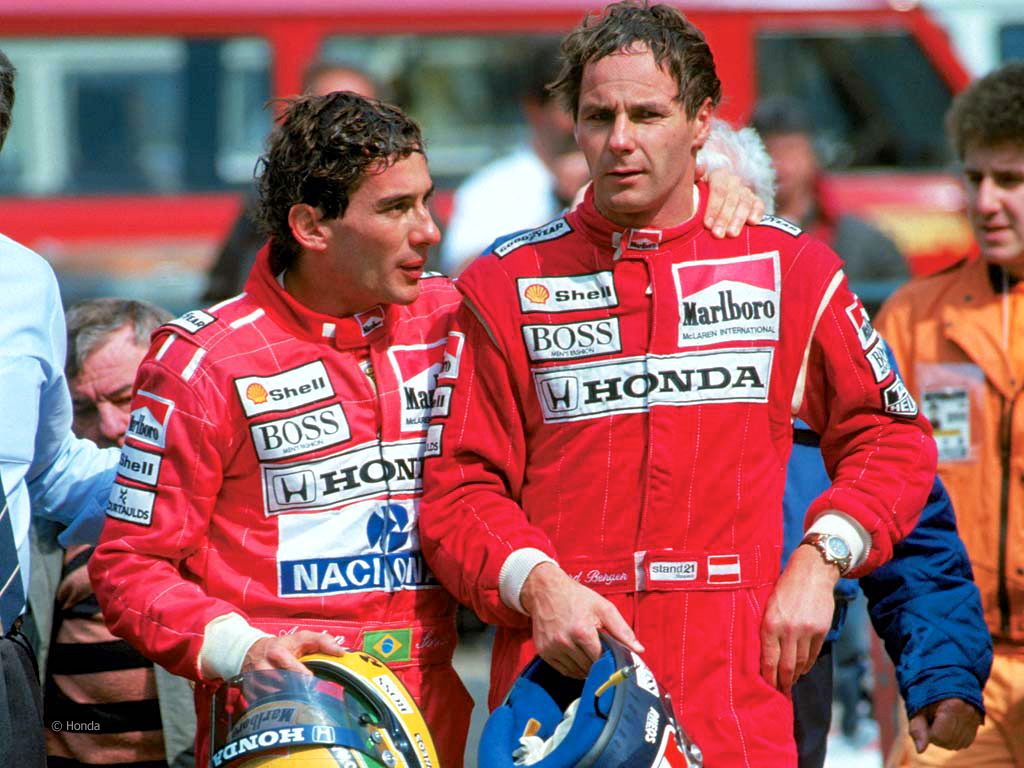 While Berger puts Hamilton and Schumacher on the same sublime level, the former Ferrari and McLaren driver still ranks his late friend Senna above both F1 greats.
"For me it's still Ayrton," Berger said. "He died early, but up until then he had all the records in hand.
"He also sat in a car that was the one to beat for the years that followed. I think Ayrton would have become world champion very often and the tally would have been different.
"I've seen all three very close, some of them wheel-to-wheel. He's the best racing driver I've seen."
Gallery: The beautiful wives and girlfriends of F1 drivers
Keep up to date with all the F1 news via Facebook and Twitter