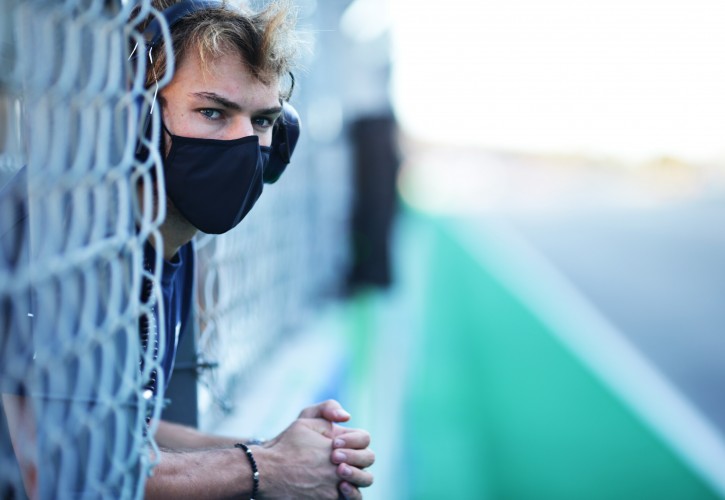 Pierre Gasly says he is looking to take on more responsibility at AlphaTauri in 2021 following his success this season, which saw him take a maiden F1 victory for the team at Monza.
Gasly had been hoping that the win might see him restored to the senior Red Bull squad, but the team has firmly closed the door on that possibility with confirmation that he will stay at AlphaTauri next year.
With current team mate Daniil Kvyat looking to be at the end of the F1 road and Honda-backed rookie Yuki Tsunoda all-but confirmed to take his place, that will leave Gasly the de facto in Faenza.
"This year has been very successful so far," he told the official Formula1.com website,
"We've scored a second win for the team, my first in Formula 1," he said. "And we have, at the moment, scored the most points for a driver in the team's history since they joined F1.
"So this season is going extremely well, and I'm looking forward to next year to try and do even better, try to achieve more.
"AlphaTauri has great ambitions, and I'm happy to take more responsibilities with the team and try to bring them as much success as they deserve."
"It's going to be the first time in my F1 career that I keep going with the same team for a second year," he pointed out. "I feel we have a very good understanding on each side for what we need and require to be competitive.
"The team really knows what tools to give me to perform; what I need to have in my hands to go fast," he continued.
"We always have to improve and we know the areas we've got to improve and it's an important part of my job to lead them in the right direction in terms of development.
He added that the AlphaTauri's target was "to finish as high as possible in the teams' championship" as possible.
The squad is currently in seventh place in the standings, just 14 points behind Ferrari with four races to go in the revamped 2020 calendar.
Gasly himself is in tenth place in the drivers championship, just one point behind Alexander Albon - the man who took his place at Red Bull midway through the 2019 season.
Gallery: The beautiful wives and girlfriends of F1 drivers
Keep up to date with all the F1 news via Facebook and Twitter