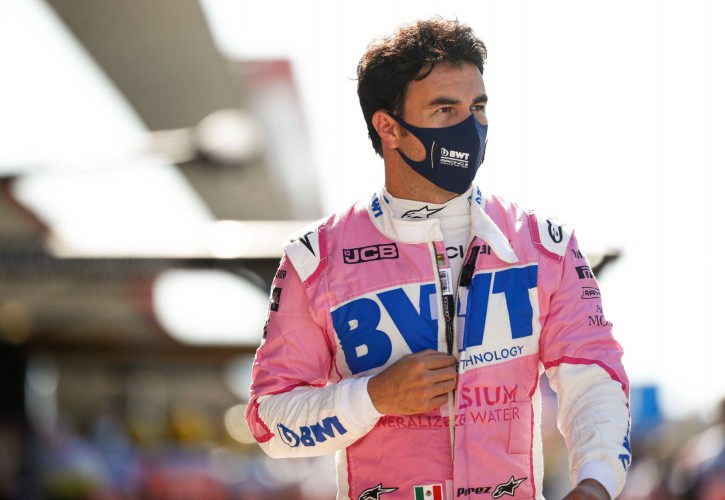 Sergio Perez could opt for a year on the sidelines if Red Bull doesn't soon reach a decision on whether it will recruit the Mexican or not for 2021.
Perez will leave Racing Point at the end of the current campaign to make way for the arrival of Sebastian Vettel. But opportunities for the 30-year-old to remain on the grid next season are scarce.
However, a plum drive with Red Bull could become available if the good Dr. Marko decides to part ways with Alex Albon.
Red Bull is still monitoring the British-Thai racer's performance, but it could be a case of too little too late for Albon even if the 24-year-old delivers a good result this weekend in Turkey.
But Perez admits that time is slowly running out on his side.
"At the moment we just have to wait and see," Perez said in Istanbul. "The season is coming soon to an end and as I've said before until the teams announce the driver everything is an option.
"Every team that hasn't announced their line-up, it's an option. So we'll see. I have to know my plans, I need to know what will happen in my side to be able to plan everything.
"It's happening now too late, we're already close to December, so there is not a lot more to be had in that regard."
Perez says that a worst case scenario would lead him to consider a year away from the sport in 2021.
"Everything is so late now it looks like I will know whether I continue in Formula 1 or not quite late in the year," he said.
"So I think a sabbatical, it's an option. We'll see what what happens in the next couple of weeks."
Gallery: The beautiful wives and girlfriends of F1 drivers
Keep up to date with all the F1 news via Facebook and Twitter