McLaren boss Andreas Seidl says a marshal running across the track in front of Lando Norris in the Bahrain GP is something that "absolutely should not happen".
In the closing stages of Sunday's race, Norris was approaching the area between Turn 10 and 11 where Sergio Perez had just parked his flaming Racing Point.
The McLaren driver suddenly saw a marshal ahead in his line of sight, running across the track towards Perez and radioed in to signal the incident.
"There's a guy f***ing running across the track," exclaimed the Briton. "that the bravest guy I've ever seen…".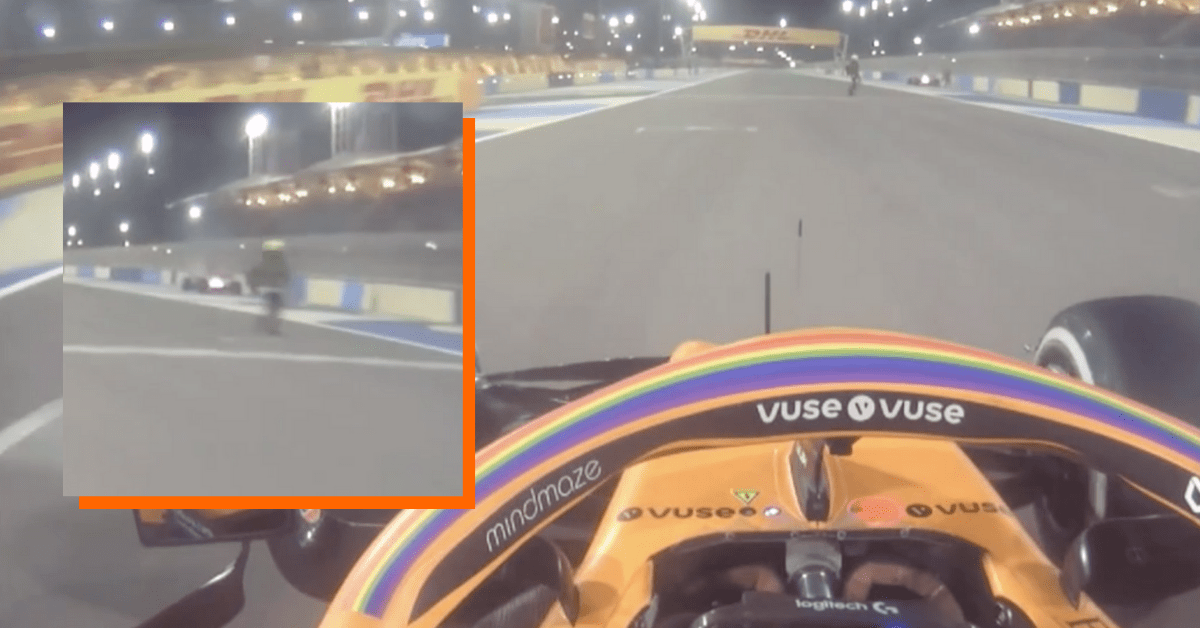 Seidl was less impressed with the marshal's instinctive but dangerous decision to put himself - and Norris - in harm's way. The antic was not unlike the tragedy that took place at Kyalami in 1977, when Tom Pryce hit a marshal carrying a fire extinguisher and both men were instantly killed.
"It's obviously concerning if you hear a comment like this from Lando over the radio," admitted Seidl.
"And it's clearly something that should absolutely not happen. But I think as well, it's something that's important to analyse behind closed doors together with the FIA.
"I'm sure Michael [Masi - FIA race director] is doing that, together with the input he wants from us.
"I'm sure the right conclusions will be made and we will keep working together on improving safety for our drivers and for all the marshals on the tracks worldwide."
Norris was obviously surprised by the marshal's action, especially as a smoke haze from Perez's engine and the dark background limited visibility.
"It was the last thing I was expecting," said Norris. "The guy didn't look left and right both ways before he crossed the road.
"It was a double yellow. And I was going slow enough, so there was no point in risking anything at all.
"But he wasn't the most visible guy, because at that point, you know, I'm looking to the sky and he's wearing black or dark blue.
"He wasn't that easy to see, all I kind of saw was a bouncing extinguisher. It was just a bit of a crazy moment."
Questioned on the incident after the race, Masi said the marshal had been given permission by race control to cross the track but had likely reacted on instinct.
"There was obviously another fire with Sergio Perez's car and a fire marshal reacted on his instinct without any instruction and just saw fire," Masi told the RaceFans website.
"I would have said, particularly under the circumstances of what happened earlier, the priority was to put the fire out."
Keep up to date with all the F1 news via Facebook and Twitter