Haas recruit Mick Schumacher says he's ready, if necessary, to replace Romain Grosjean next week in Abu Dhabi and enjoy his F1 race debut and a head start on his 2021 season with the US outfit.
Grosjean's seat at Sakhir this weekend will be filled by Haas reserve Pietro Fittipaldi, but the team has yet to make a call on who will replace the Frenchman at Yas Marina if he's not fit enough to drive.
On Wednesday in Bahrain, Schumacher was asked whether he would be up to the task of taking over Grosjean's car.
"It's great if you are considered to be ready to do that, I feel like I am," said Schumacher who will get his first outing with Haas in FP1 in Abu Dhabi.
"Obviously you have three free practices which you have time to learn [in]. It would be a challenge but definitely I think I would be able to get to know the car more to be even better prepared for next year."
10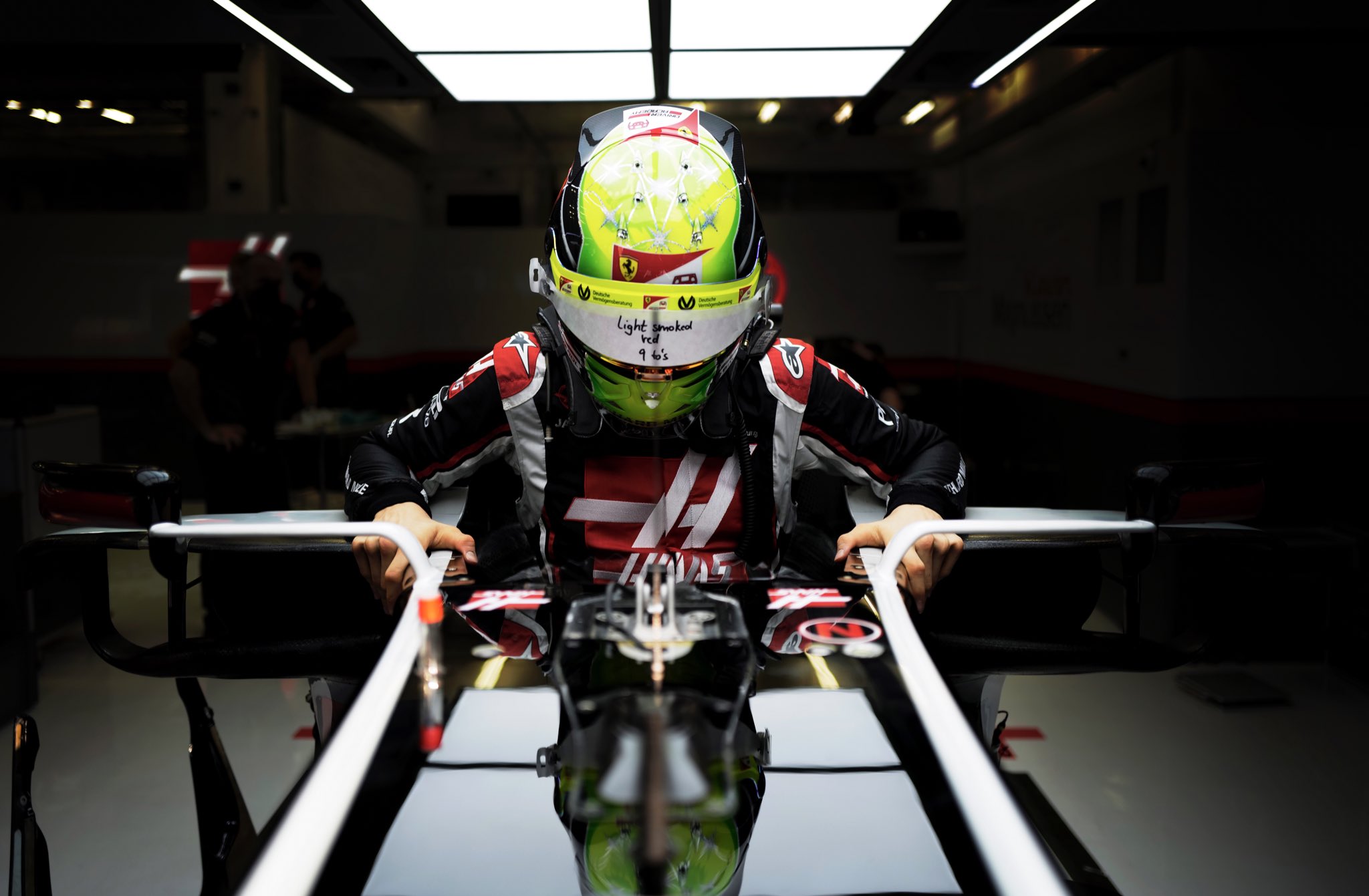 Both Schumacher and his future Haas teammate Nikita Mazepin, with their 2020 F2 campaign done and dusted, could theoretically be considered for Grosjean's seat in Abu Dhabi along with this Fittipaldi.
But team boss Guenther Steiner said he would envisage any hypothesis until after meeting with Grosjean next Monday.
"I want to see where Romain is on Monday," he said. "That's what I agreed with him. I don't even entertain any replacement or anything.
"We have got enough drivers on standby that can drive so I'm not worried about it and we just take that decision when we know 100% that Romain cannot drive."
Steiner's personal hope is that Grosjean will be fit to race in what will likely be the Frenchman's swansong appearance in F1.
"If he can finish his time with Haas in a race, that's what I would like, not just watching it," said the Italian. "That is our aim, that is what we spoke with him.
"I said I fully support that you want to go out on a high and he said if I can do it that is what I want to do. Therefore I am quite regimental on that one.
"We are not deciding anything before we know that he can definitely not drive."
Keep up to date with all the F1 news via Facebook and Twitter