Kevin Magnussen believes Romain Grosjean's "phenomenal" speed over one lap is second to few, but mistakes have taken credit away from his Haas teammate's genuine ability.
Grosjean's career in F1 ended abruptly in Bahrain where the Frenchman miraculously survived a horror crash but sustained minor injuries that have precluded him from racing in the final race of the 2020 season in Abu Dhabi.
Over the course of his 10-year career at the pinnacle of motorsport, Grosjean secured ten podiums and came close to clinching that elusive first win on a couple of occasions during his early seasons with Lotus.
But a series of high-profile accidents and on-track clashes over the years - including a clumsy maneuver at the start of the Belgian GP at Spa in 2012 that earned him a one-race ban - are what most people single out when assessing Grosjean's track record in F1, a judgment Magnussen laments.
"What I experienced with Romain is an incredibly fast driver on one lap," said the Dane who paid tribute to his now departed Haas teammate on Thursday in Abu Dhabi.
"Not that he's not quick in the race, he's super quick in the race as well, but especially in one lap he is something special.
"I think having him as a benchmark, especially in qualifying, has really made me a better qualifier. You seriously need to get it right to beat Romain in qualifying.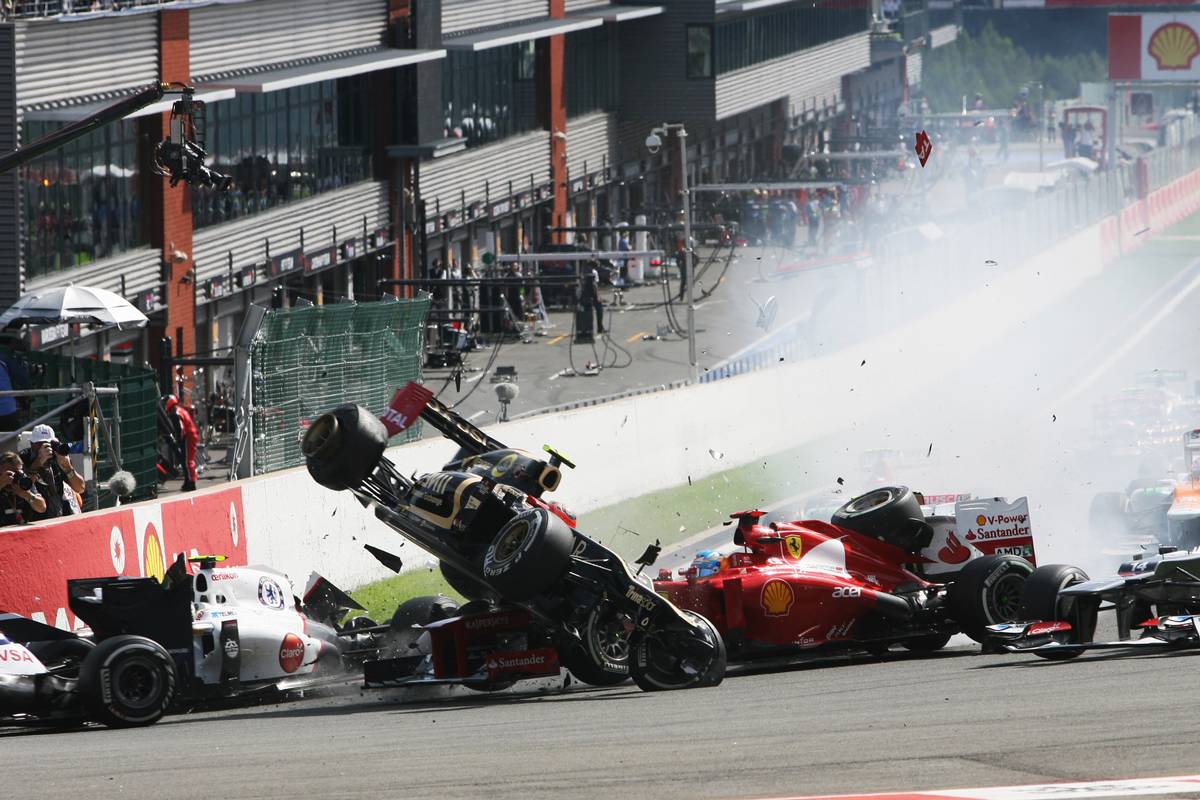 "It's hard to imagine that anyone can be much quicker than him, because on his day he is phenomenal on one lap.
"Formula 1 is funny because I think Romain has made some mistakes in the last few years that have gained a lot of attention and kind of taken away from him some of the credit he should have been given for his abilities in the car.
"Because I think my personal feeling is that there's not a lot of people that can be faster than him on one lap."
Kimi Raikkonen who raced for two seasons alongside Grosjean at Lotus in 2012 and 2013 also underscored the Frenchman's speed while highlighting a crucial lack of consistency.
"He had a lot of speed when we raced each other or were team-mates on one lap and I think in the race he could be very good," said the Finn.
"But often in those days he was a bit all over the place too often.
"As for speed, for sure he had it. I think everybody's happy to see that he got out of the bad situation more or less OK and I'm sure it would have been much nicer for him to finish his F1 [career] in a different way but that's how it unfortunately turned out to be.
"The good thing is that he's OK and that's the only thing that matters."
Gallery: The beautiful wives and girlfriends of F1 drivers
Keep up to date with all the F1 news via Facebook and Twitter