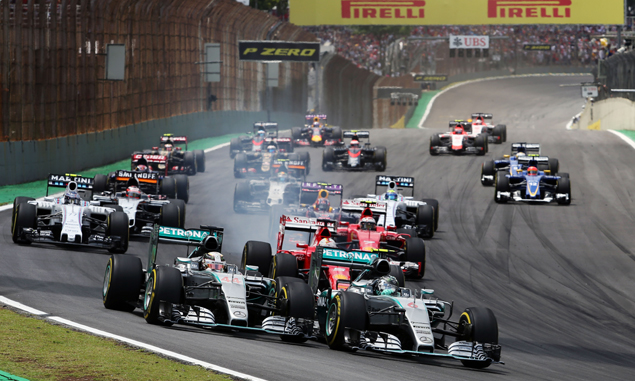 F1 engine manufacturers have agreed on a series of cost-capping measures that will guarantee a power supply to all teams while V6 turbos are set to stay until 2020, according to multiple sources and reports.
The sport's four constructors had until Friday 15 January to bring forward fresh proposals to FIA president Jean Todt and F1 commercial rights chief Bernie Ecclestone.
Mercedes, Ferrari, Renault, and Honda essentially offered to lower the price of their power units in order to prevent the introduction of a new independent engine in 2017.
Several reports indicate that positive developments have emerged following Monday's meeting of the Strategy Group and Tuesday's similar assembly of the F1 commission in Geneva. According to Autosport, engine costs will be slashed from around €20million (£14.3million) per year for non-manufacturer teams to €12million (£8.6million), a figure that Todt had deemed "acceptable" previously.
Sky Sports adds that this cheaper price tag has been agreed in exchange for having the current 1.6-litre V6 turbocharged units stay until at least 2020, despite Ecclestone forcefully calling for a new engine formula altogether.
Planned cost-capping measures will reportedly be enforced through growing standardisation of engine components, while no team will be left without a power supply as a means of avoiding situations à la Red Bull 2015.
Renowned F1 journalist Joe Saward also writes on his blog that drivers will only be allowed three gearboxes per season.
This new set of regulations is poised to come into force in 2018, pending validation and ratification by the FIA's World Motor Sport Council next March.
Key dates for the 2016 F1 season