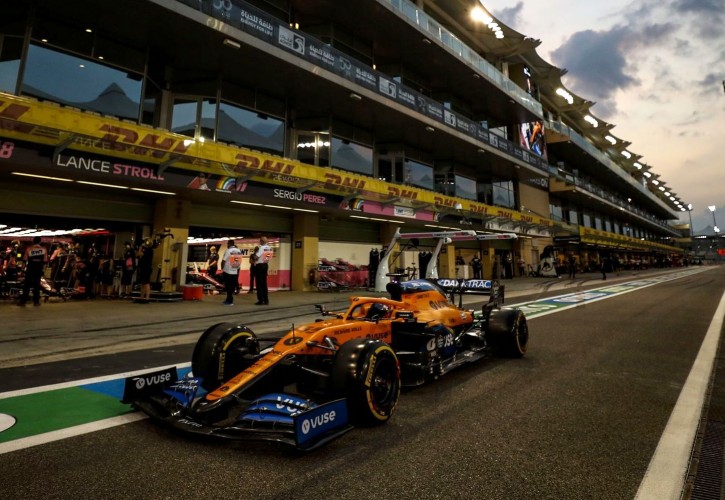 The McLaren Group announced on Sunday that US sports group MSP Sports Capital has acquired a significant minority stake in McLaren Racing.
MSP Sports Capital will invest a total of £185m into McLaren's racing entity, acquiring an initial 15% stake that will increase to a maximum of a 33% shareholding by the end of 2022.
The transaction - destined to strengthen the Woking-based outfit's long-term plan for regular Formula 1 championship contention - values McLaren Racing at £560m, post-money.
"This investment represents a key moment in the progress of McLaren Racing," commented McLaren Racing boss Zak Brown.
"MSP Sports Capital is first and foremost a sports investor. They know the market and their team has considerable experience and proven success in global sports properties.
"They are a partner as much as a shareholder, with the ability to leverage their network and knowledge for the long-term benefit of McLaren Racing.
"This new investment bolsters our plan to return McLaren to contention for race wins and championships in Formula 1 and IndyCar, and will strengthen our positive momentum as we continue to focus relentlessly on our mission to return to the top of the podium."
MSP Sports Capital's principal Jahm Najafi - who is also a partial owner of the Phoenix Suns NBA team - has been appointed vice-chairman of McLaren Racing alongside Shaikh Mohammed bin Essa Al Khalifa.
"As a partner in MSP, I am delighted that The Najafi Companies has significantly increased our support of MSP and its investment in McLaren," said Najafi.
"This investment reflects the strength of our relationship, as well as the confidence we have in the McLaren Racing team platform. I am delighted to accept the role of vice-chairman and look forward to contributing to the growth and success of McLaren Racing."
Gallery: The beautiful wives and girlfriends of F1 drivers
Keep up to date with all the F1 news via Facebook and Twitter