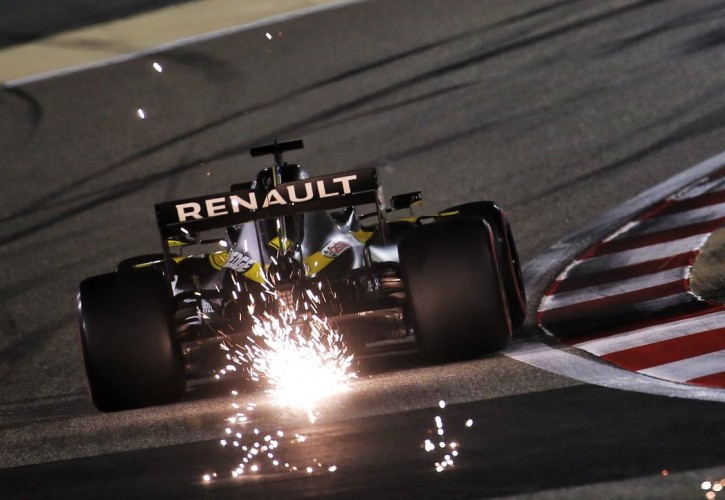 Renault F1 boss Cyril Abiteboul believes Formula 1 could reprise its role as a pioneer of new technologies, with energy development at the forefront of its evolution.
Formula 1, the FIA and the sport's teams are expected to finalize this year Grand Prix racing's future power unit regulations that shall be introduced in 2025 or 2026.
The sport and its governing body have already indicated that F1's engine of tomorrow will retain its hybrid components although hopefully in a less sophisticated and costly form.
For F1, there will be no return "to the basics" or to the less complex and piercing-sounding engines of the past. While such a prospect would certainly instill a wave of thrill among the fans, it would run counter to F1's resolution to remain relevant to the ongoing changes of the automotive industry.
However, Abiteboul believes F1's engineers can embrace the industry's paradigm shift and play a crucial in the future in energy development.
"I think that there is a very interesting sort of area that is going to open for energy development," said the Frenchman, quoted by Motorsport.com.
"I think Formula 1 will become a sport all about energy, what type of fuel do we want, what type of battery do we want to use also.
"I see that these things will be very important in terms of breakthrough for the industry and in my opinion, Formula 1 has a great role to play, to lead the way in that respect.
"Clearly these things will have an impact, not just on the sport and not just on the automotive [market], but frankly on a very large scale."
Four-time world champion Sebastian Vettel recently expressed his disappointment with Formula 1's lack of impact on the road-car industry, believing there are actually little synergies and technology transfers between the former and the latter.
In another camp, there are those who believe F1 should give up its fight to remain road relevant and position itself as a pure thrilling entertainment, the ultimate competition dominated by drivers rather than technology.
But FIA president Jean Todt is adamant that the pinnacle of motorsport place sustainability and an attention for the environment at its core.
"You take all the member states, they're talking about climate change, about environment," said the Frenchman.
"And as a regulator and legislator around motorsport around the world, and also as the biggest road user organisation around the world, it's absolutely essential that we speak about sustainability, about environment, about pollution."
Keep up to date with all the F1 news via Facebook and Twitter