Red Bull motorsport boss Helmut Marko expects Ferrari to perform among F1's top mid-field contenders this year and fight for third in the Constructors' championship.
Last year, the Scuderia endured its worst campaign in F1 in many decades, the Italian outfit finishing a lowly sixth in the championship, its performance especially weighed down by its weak power unit.
Ferrari's engine department has hunkered down in the past months, its engineers working diligently on an all-new unit that has so far showed a promising potential on the dyno at Maranello according to Scuderia boss Mattia Binotto.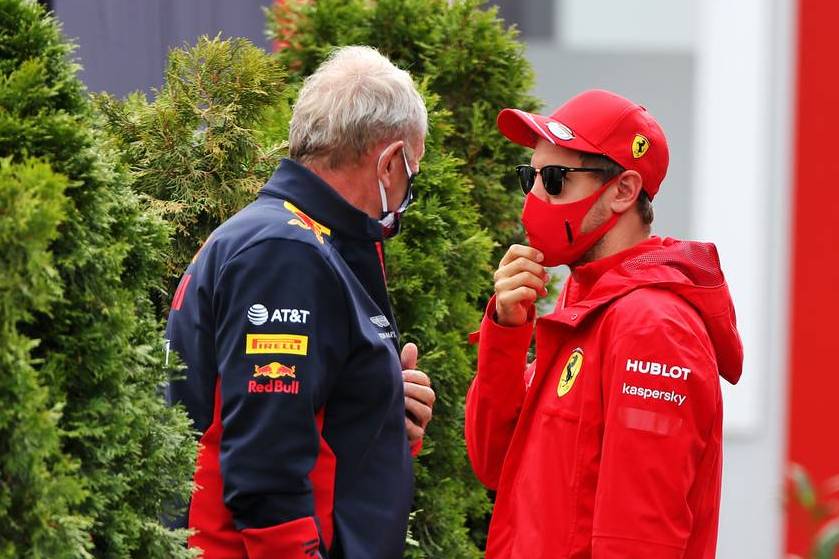 Ferrari is especially focused on preparing for 2022 and F1's regulation overhaul. But while 2021 will be an interim season for the team, it expects to improve its position in the running order, an outlook Marko agrees with.
"As you've heard, they've made a significant leap forward on the engine side," the Austrian told RTL.
"I think they got over the shock of last season when they were 50 hp behind. They are now motivated again.
"It wasn't good with Vettel and the team leadership. There is now more agreement. So, the chances that they will compete for third place in the constructors' championship are certainly there."
Speaking of Vettel, Marko - who advised last year Red Bull's former driver to take a year off from the sport - doubts the seven-time world champion and his new team will challenge for race wins on a consistent basis, as the performance gap between Aston Martin and F1's front-runners will likely remain significant.
"The gap to us was too big. I don't think you can catch up in one season," said the Austrian.
"It's also about the team's infrastructure. To fight for the world championship everything must be right - the pit stops, the development. I don't see Aston Martin that far yet."
Gallery: The beautiful wives and girlfriends of F1 drivers
Keep up to date with all the F1 news via Facebook and Twitter