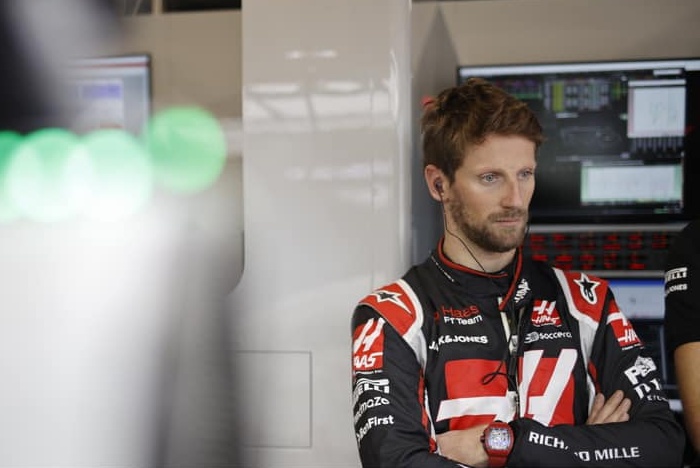 IndyCar team owner Dale Coyne says he would "love" to have former Haas F1 driver Romain Grosjean in his line-up for 2021, hoping to confirm his team's second seat in the coming week.
Grosjean was left without a seat in F1 for this season in the wake of Haas' decision to part ways with the Frenchman and his teammate Kevin Magnussen, entrusting its cars to rookies Mick Schumacher and Nikita Mazepin.
Recent reports indicated that Grosjean was closing in on a deal to race in IndyCar and to fill the second seat at Dale Coyne Racing.
On Wednesday, Coyne confirmed Dubai-born British racer Ed Jones as its first signing for 2021. Haas reserve Pietro Fittipaldi is also reportedly on the US outfit's short list, but Grosjean appears to hold an edge.
"Obviously, Romain is a good driver," Coyne said, quoted by Reuters. "We'd love to have him.
"We're working on a few other ones as well. Hopefully, we get all that buttoned up and make an announcement next week and then get out to testing in February."
Coyne - who ran Santino Ferrucci, James Davison and Alex Palou last year - said there has been no lack of interest from the driver community for a seat with his team.
"You all could make a list of a hundred drivers, we've talked to probably every one of them this winter," he said.
"Employed, unemployed, America, Europe, every country. It's been kind of amazing."
Regardless of whether he joins IndyCar or not this year, Grosjean has stated that he is determined to put his racing career back on its rails.
The 34-year-old has also been linked with Peugeot's Hypercar efforts in the WEC, a series the French manufacturer will enter in 2022.
Gallery: The beautiful wives and girlfriends of F1 drivers
Keep up to date with all the F1 news via Facebook and Twitter