Daniel Ricciardo is gaining his footing at McLaren, and the Aussie says he's impressed by the "sense of unity and focus" that he's seen at Woking.
The 31-year-old's move to McLaren opens up a new exciting chapter in Ricciardo's career, with the aim of eventually realizing his lifelong dream of winning the F1 world championship.
While he isn't expecting to fulfill that ambition in the next twelve months, the seven-time Grand Prix winner's massive motivation to take his team to the next level in the coming years is undeniable.
"It's great to have finally joined the team after what feels like an age since we confirmed it last May," said Ricciardo who will be the first to shakedown McLaren's new MCL35M on Tuesday at Silverstone.
"I'm thrilled to be a McLaren driver and super-keen to get started. McLaren has been on an awesome journey over the last few years, and I'm looking forward to helping the team maintain this positive momentum.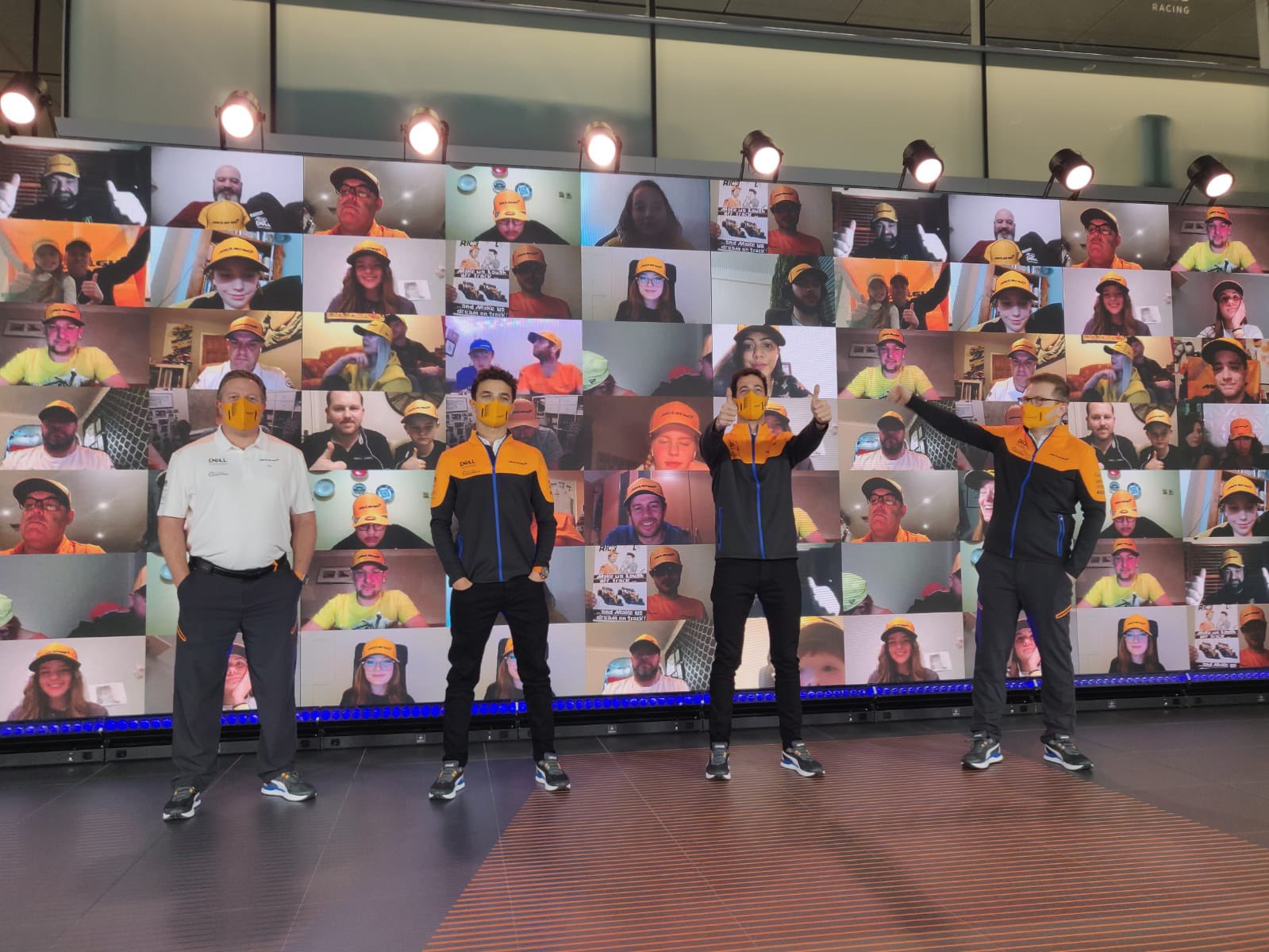 "I've been spending the last few weeks here in the UK getting fully integrated into the team so that we're as prepared as possible for the start of the season.
"I've had such a warm welcome from everyone I've met and there's a real sense of unity and focus around the factory, and a lot of excitement!
"Going into this new season in Formula 1, I'm feeling excited and motivated to give it my absolute all.
"I think my determination to perform has only grown as I've gained more experience and I'm looking forward to getting this next chapter in my career started."
McLaren F1 boss Andreas Seidl believes that Ricciardo's experience and talent are exactly the right assets to spur on the papaya squad.
"Daniel represents our next step as a team and his decision to join McLaren is a validation of the progress we're making," commented the German.
"As a proven race-winner and formidable competitor, Daniel brings energy and experience to push McLaren forward on our mission to the front of the field."
Ricciardo recently said that while he'll maintain his light-hearted composure at McLaren, his relationship with teammate Lando Norris won't be a comedy show.
However, the Honey Badger believes he'll hit it off with F1's young meme king even if the competition on the track will be fierce.
"I think we both have a similar approach to the game," he said during Monday's launch. "We both love what we do, we enjoy our job and we're not afraid to show that.
"We have the same approach but also we are from a bit of a different generation. I think I'm 10 years on Lando, so yeah I think it creates quite a good combination.
"Off-track for sure we'll always be seen to be having a good time, but I do believe the competition on-track will be good, will be fierce, and more importantly I think driving the team forward.
"That's something we want to state among ourselves - do the best among the team, then go for it when the lights go out."
"Every time you have a new team mate it's a real opportunity to learn something new, whether it's work ethic, driving technique, or both. I'm always pretty openminded," Ricciardo added.
"I know every driver has confidence in themselves and their ability, I am very confident as an individual but I'm also openminded, and if there is something I can take from Lando and use it to better myself then obviously I'm looking to learn as much as I can."
Gallery: The beautiful wives and girlfriends of F1 drivers
Keep up to date with all the F1 news via Facebook and Twitter