Sergio Perez has unveiled a brand new design for his race helmet to mark his move to the Red Bull Racing team alongside Max Verstappen in 2021.
Last year's lid was predominantly deep pink in line with the branding of his former team Racing Point's main sponsor BWT.
But this season Perez has been able to revert to his preferred yellow colour scheme while also incorporating the familiar Red Bull yellow, red and navy, with the result being his favourite F1 helmet design yet.
"Hi everyone! I'm very pleased to finally unveil my racing helmet for my first Red Bull helmet in my career," he said in a video posted by the team on social media on Tuesday following the unveiling of the RB16B.
"I was so much looking forward to this moment since i signed for Red Bull," he continued.
"Obviously the helmet is something special for the driver," he said. "And here it is, I really hope you like it!
"As you know, yellow has always been my colour. In the past I always had to keep it pink, so now I'm pleased to go back to the yellow helmet.
Lifting the lid on Checo's first Red Bull helmet 🤩🇲🇽 #ChargeOn 🤘 pic.twitter.com/fJyLKqNPbr

— Red Bull Racing (@redbullracing) February 23, 2021
"We've got the [Mexican] flag on top, which is very nice because you can see it when I'm driving - the on board camera - I always put the flag on top, so for me as a Mexican that's something very special."
There's also a special motivational message added to the rear of the helmet.
"Another special touch is that I put the 'Never Give Up' on the back. Everytime I put the helmet on I can see it just like a reminder not to give up at all.
"There's the Red Bull there which looks pretty awesome," he added. "I have to say I'm extremely pleased with my helmet. It's definitely my most favourite helmet in my career.
"I've done plenty of helmets but this one to me is very special, I got a lot of help from my brother who helped me out to come to the final design.
"Hope you like it!"
Perez will make his debut behind the wheel of this year's Red Bull at pre-season testing beginning in Bahrain on March 12, two and a half weeks before the first race of the 2021 championship.
4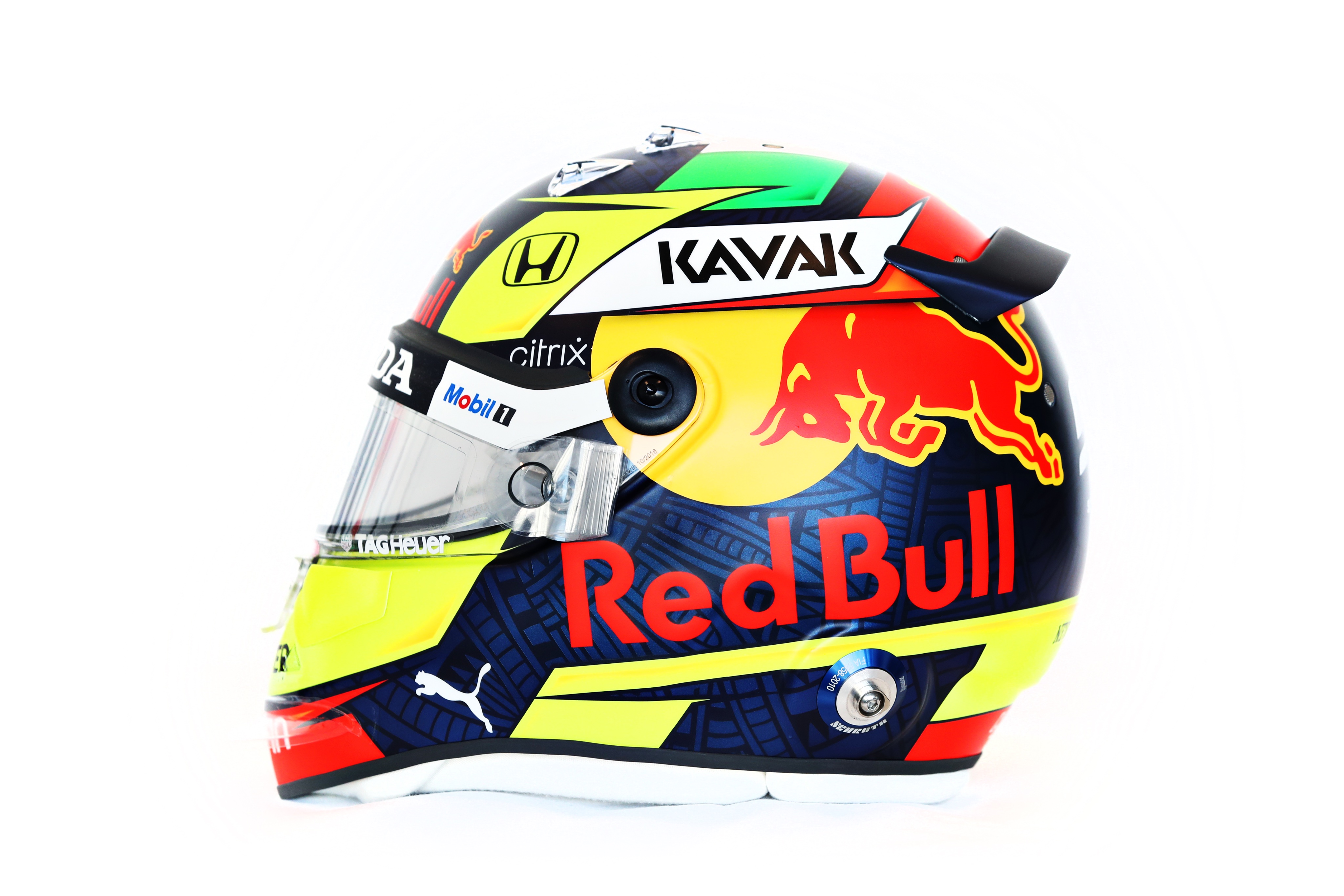 Gallery: The beautiful wives and girlfriends of F1 drivers
Keep up to date with all the F1 news via Facebook and Twitter