Haas F1's new driver Nikita Mazepin has received some much needed support from his former Formula 2 team boss.
The 21-year-old Russian driver is due to make his Formula 1 debut next month in Bahrain. But he's been under fire ever since posting a controversial video of himself and a woman the back of a car in Abu Dhabi in December.
But the boss of the Hitech Grand Prix racing team, Oliver Oakes, has backed Mazepin and said that the onslaught of criticism is unfair.
"Nikita has been on the receiving end of some low blows lately and frankly it is unjustified," he told PlanetF1.com this week.
"People need to remember that we all make mistakes, especially when we are young," he pointed out.
"How many of those judging Nikita can say they have never done something they immediately regretted, and with hindsight wish had never occurred?
"I just get frustrated because it is too easy to discredit people these days thanks to the reach of the media."
Oakes was particularly incensed by comments made by AlphaTauri boss Franz Tost who had suggested that "only those drivers who are intelligent and know why they are doing something, and behave accordingly, will prevail."
Oakes responded by saying, "I should really start by posing the same question that Lewis [Hamilton] has: 'Who is Franz Tost?'
"It is very easy for someone who is in the F1 bubble to pass comment without knowing what they are talking about in junior formula," he continued.
"I guess that's why [Red Bull motorsport consultant] Dr Marko makes all the decisions for Red Bull and Alpha Tauri, thankfully for them!"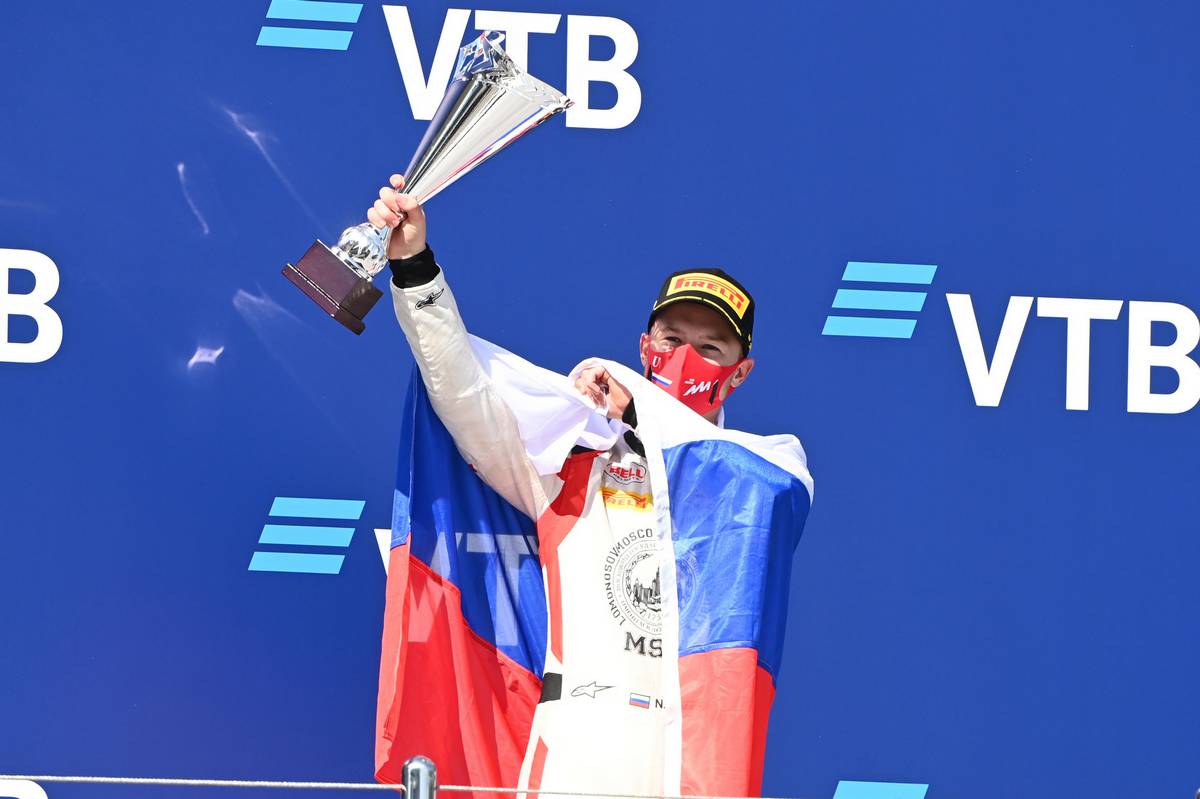 While he made it clear that he would never approve of any sort of abuse of women, Oakes said he did not believe this was what was on display in the video in which Mazepin appeared to grope a woman's breast.
"I would never condone any form of harassment against anyone," he insisted. "However the truth is this video did not feature anything of the sort.
"It was taken on a night out, among friends, who were drunk and acting silly," Oakes continued. "The girl in the video herself admitted publicly that it was posted as a joke among friends.
"Since the video, everyone has jumped on the band wagon and had their say. Nikita has rightly apologised and will learn from the experience.
"A few years back there was another F1 driver with a similar video squeezing a woman's breast, and he didn't get this type of reaction!"
Oakes added that it was also unfair to dismiss Mazepin as a pay driver because he is the son of Russian billionaire businessman Dmitry Mazepin.
"This whole bashing of drivers who are fortunate to have backing just drives me crazy," he fumed. "There isn't one person racing in F3, F2 or F1 who is poor or doesn't have some sort of support.
"It is the expensive nature of the sport of motor racing. Ultimately from F4 onwards you're in equal machinery, so it really doesn't matter what your bank balance is.
"I believe Nikita will surprise many people. He has always been quick in an F1 car as it suits his style, aggressive and front-footed," Oakes concluded. "He also does not hold back: whether you love it or hate it, he is a fighter."
Gallery: The beautiful wives and girlfriends of F1 drivers
Keep up to date with all the F1 news via Facebook and Twitter