Lewis Hamilton says he doesn't currently feel like 2021 will be his swansong season in Formula 1, the Mercedes driver even expressing a sense of excitement over Grand Prix racing's changes for 2022.
For the first time in his F1 career, Hamilton is contracted to just a single year with Mercedes, a term that appeared convenient for the seven-time world champion and Mercedes when the deal was signed earlier this year.
But the short duration has also led to speculation that Hamilton, who will battle for a record eighth world title this season, could call it a day at the end of the year if he reaches the historic milestone.
However, the Briton says a one-year deal does not necessarily imply that he'll be leaving the sport in nine months.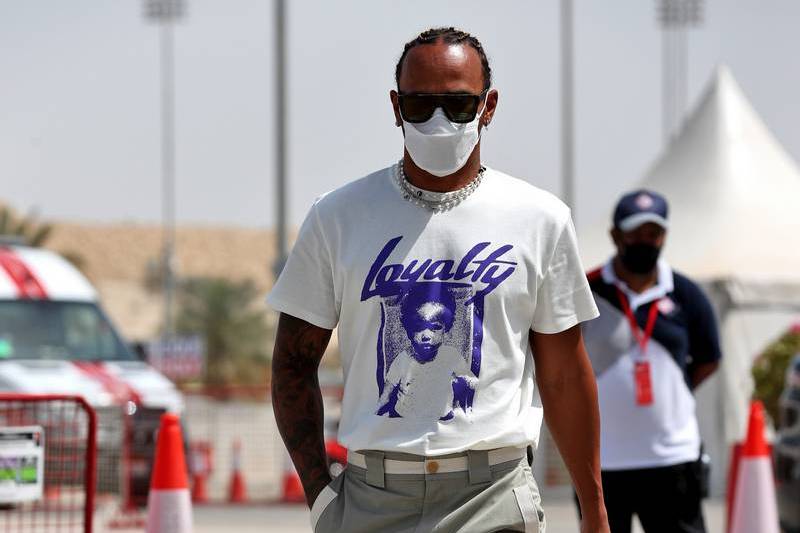 "No, in the current position I am in I don't feel like this is the end," he said in Bahrain.
"Of course, we have got these changes that are happening next year, which are exciting. I think this looks like it could be the most exciting season yet.
"We've got new teams, new formats and it's closer.
"I don't feel like I'm at the end, but only the next eight months or so will let me know and I'll find out if I'm ready to stop or not. I don't think I will, personally. But you never know."
Mercedes boss Toto Wolff has said that he hopes to finalise the team's 2022 line-up by mid-summer. However, Hamilton insists his position in the championship when talks with Mercedes take place likely won't determine whether he extends or not his stay with the Brackley squad.
"The position I'm in has nothing to do with whether we are or we're not winning a championship," he said. "I don't quit when the going gets tough.
"I wanted a one-year deal and yes, I said to Toto it would be good, if we are to work on the future together, we should talk about it much earlier than January, just before testing starts.
"I'm fully committed to this sport. This sport is in I think the best place it's been in terms of the steps we're taking. I'm really proud of what F1 is doing in terms of acknowledging that they have a great platform to work towards a better world.
"And I love what I'm doing. I've arrived more excited I think than I have in a long time. I just said to Bono [race engineer Peter Bonnington], 'I'm excited to get going'.
"We're going to have a really great battle one way or another and that's what I've always loved."
Gallery: The beautiful wives and girlfriends of F1 drivers
Keep up to date with all the F1 news via Facebook and Twitter