Lewis Hamilton's Team X44 topped Saturday's aggregate qualifying format for Extreme E's maiden event which takes place this weekend in Saudi Arabia.
Team X44's Sebastien Loeb and Cristina Gutierrez were second quickest in Q1, just 4.5 seconds behind the Rosberg X Racing entry of Molly taylor and Johan Kristofferson.
The Rosberg X Racing line-up appeared on course to double down on its pole until the team was hit a 60-second penalty for speeding in the driver switch lane.
The combined times allowed Team X44 to top the final standings and secure maximum points, with the Acciona Sainz XE Team of Laia Sainz and Carlos Sainz finishing second ahead of Roberg X Racing which snatched the final slot for Sunday's Semi-Final.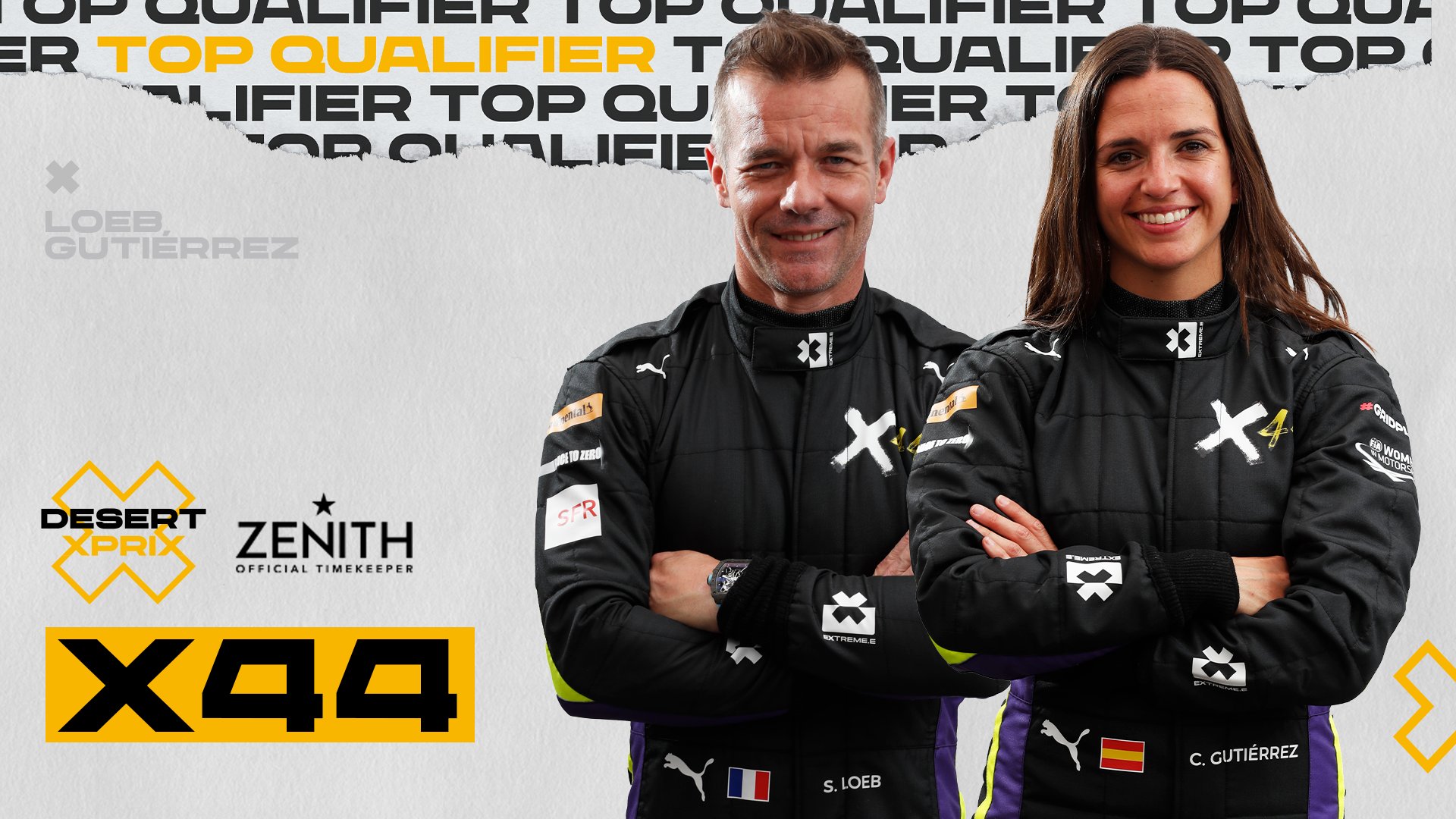 As a reminder, the top three point scorers after Saturday's time trials qualify for the Semi-Final. The fourth, fifth and sixth place qualifiers will progress to the Crazy Race while the bottom three teams will compete in the Shoot Out.
First and second place teams from the Semi-Final and the winner of the Crazy Race will progress to the big Final.
Fourth to six-placed teams Andretti United Extreme, Hispania Suiza Xite Energy Team and Jenson Button's JBXE advanced to the Crazy Race.
The 2009 F1 world champion team's effort in Q2 were hampered by a massive 175-second penalty for several infringements in the driver switch zone that left Button and teammate Mikalea Ahlin-Kottulinsky down in P6 in the aggregate qualifying classification.
The pair also benefitted from a technical incident that hit the Chip Ganassi entry and which prevented the team from taking part in the second run.
Finally, Stephane Sarrazin's crash in Q1 forced Veloce Racing to sit out Q2 while Claudia Huertgen's spectacular series of rolls on her first run also sidelined the ABT Cupra XE entry for the remainder of the day.
Keep up to date with all the F1 news via Facebook and Twitter