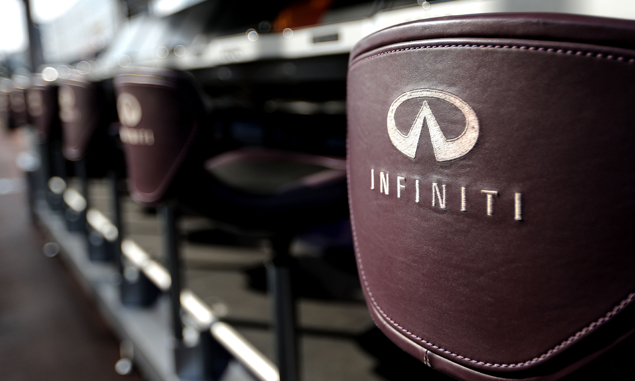 Following the end of its partnership with Red Bull, Infiniti could be associated with the new Renault F1 team, either as part of the outfit's name or as its title sponsor, TJ13 reports.
As Nissan's premium car brand, Infiniti was linked to Renault-powered Red Bull in 2011-2015, including a three-year title sponsorship deal with Milton Keynes from 2013.
Although Red Bull will carry on using Renault engines in 2016, these will be branded after the four-time world champions' new main sponsor TAG Heuer.
Meanwhile, the French manufacturer is ramping up preparations to return as a fully-fledged team in 2016 and remains keen to advertise one of the makes in the Renault-Nissan alliance.
"We have a strategy in terms of naming, and we know why we would be entering F1 and to promote which brand," Renault Sport F1 managing director Cyril Abiteboul had told Motorsport.com last November.
"Renault is a halo brand but there are other brands associated to that. But I will not say anything in relation to that because that will be part of the announcement".
TJ13 explains that Infiniti has now emerged as the preferred option, though the idea of utilising the iconic Alpine brand was also raised internally.
Renault is set to reveal the official name of its works outfit during its Wednesday 3 February media event.
Scene at the Pirelli wet tyre test