On paper, the 1987 Australian GP was a dominant lights-to-flag win for Gerhard Berger, but for the Ferrari driver the race was anything but a cool Sunday drive in Adelaïde.
The season closing event down under marked Berger's third career win in F1 and his second in succession for the Scuderia which the Austrian had joined at the start of the year from Benetton.
Berger and McLaren's Ayrton Senna had yet to become close friends, but in Adelaïde that year, the pair were inseparable in the closing stages of a race that Berger regards as his best ever in F1 and as his toughest battle with the great Brazilian.
"My feeling is my best race I ever did was in the late 1987, fighting with Senna," he said on the latest In The Fastlane podcast.
That was really maybe my hardest race I had to do because it was very, very hot, I had Senna on the neck and he was about four seconds behind me and he was trying to catch (me)."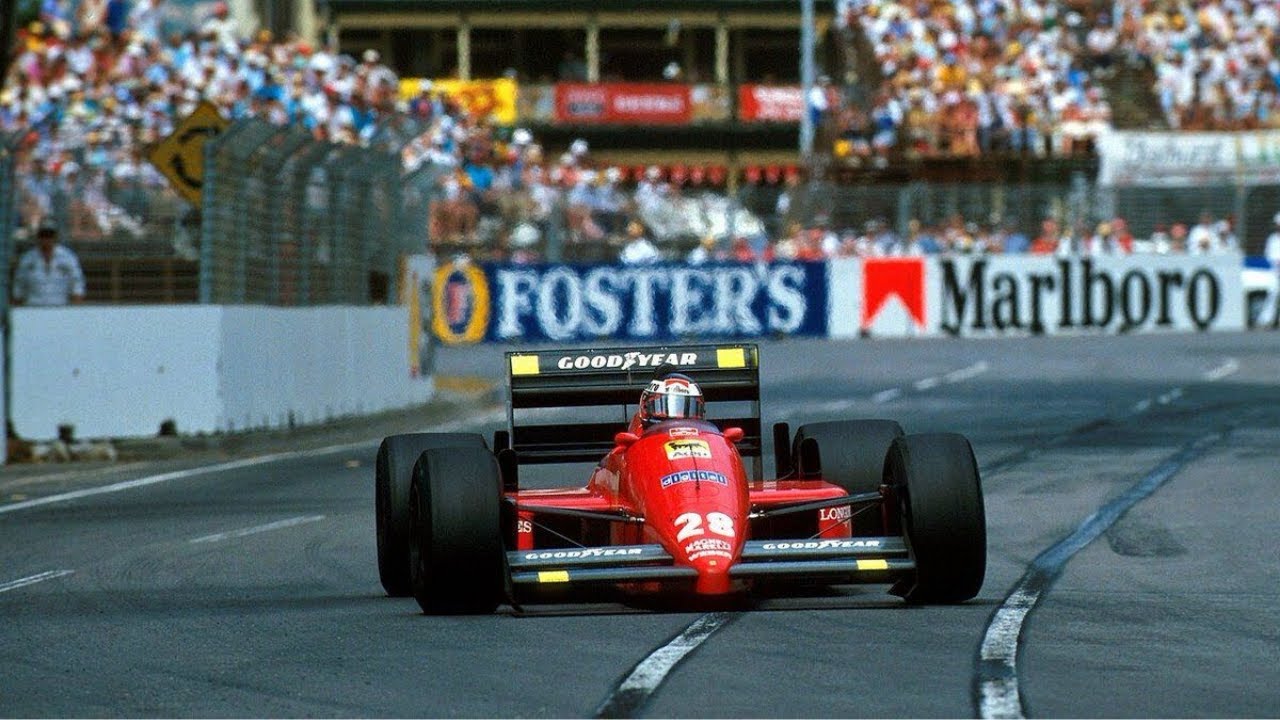 Berger launched his race from pole, ahaed of McLaren's Alain Prost, Williams' newly-crowned world champion Nelson Piquet and Senna.
Save for an early challenge by Piquet, Berger took command of proceedings and never looked back, until the race reached its mid-way stage and a fast-charging Senna running in second polarized the Ferrari driver's attention.
"He had the quickest lap, I saw he come closer, I played the pack with the quickest lap and he came again with the quickest lap. It was the whole race going like this and it was a mental game because we had both been completely finished from the heat in the car," recalled Berger.
Indeed, the blistering heat took its physical toll on drivers, while manning the powerful turbo-charged machines equipped with manual gearboxes was a massive challenge in itself around Adelaïde.
"A street circuit like Adelaide it was extremely hard at the time because we have no automatic gearshift, I think it was about 3000 gearshifts a race and you had to do everything with your hands, you race basically with one hand because the other hand was always on the gear lever," added the ten-time Grand Prix winner.
"The whole thing on this temperature with the turbo cars being difficult to drive on a street circuit, no room for mistakes, the concrete walls always very close, it was tough. And then having Senna on the neck it was really hard.
"I win the race and it's still when people ask me, 'What do you think was your best race', I always take this race."
Gallery: The beautiful wives and girlfriends of F1 drivers
Keep up to date with all the F1 news via Facebook and Twitter