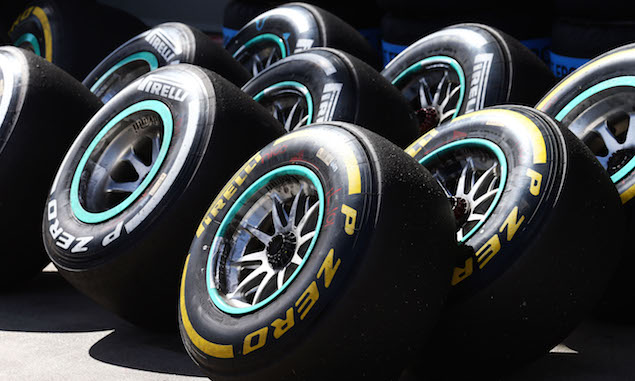 Williams technical director Pat Symonds believes the new tyre regulations for 2016 will only result in "minimal" change to strategies.
As part of new tyre rules brought in for this season, Pirelli will nominate three tyre compounds for each race, with teams able to freely choose ten of the 13 sets it would like to have available over a race weekend. The final three sets - one set of the softest compound for Q3 and a set of each compound of Pirelli's choice of which one must be used during the race - are mandatory for each team to have.
Symonds believes the new regulations will have a slight impact but expects it will not take long for all of the teams to hone in on the optimal tyre strategy.
"Is it going to change things? I think it will be minimal," Symonds said at the Autosport International Show. "I won't say it won't change things, I don't think it's a bad thing other than the fact that it's immensely complicated to understand.
"But it will lead to a few changes and certainly we've now done strategies for the first few races and we can see some quite different strategies that have an outcome that is very similar but they have a very different performance profile through the race.
"That's actually something I've always argued for because if we get a different performance profile through the race we'll see changes in position and things. The final outcome might be similar but we will see some changes so I don't think it's a bad thing.
"But Formula One teams have an awful lot of people working on this and they're pretty clever people and if there is an ultimate answer they tend to converge on it pretty quickly.
"I'd liken it to when we first changed to qualifying with race start fuel in, something we hadn't done before. I was at Renault at the time and we were the first ones I think to realise that really we ought to treat qualifying as the first lap of the race and therefore we ran quite light in qualifying knowing we would have to make an early stop but still getting up the grid. Of course it worked spectacularly well and by race three everyone was doing it. So … we might get a little bit of a change."
Feature: How to fuel success in F1
F1i exclusive: Tost "more than positive" about Toro Rosso drivers