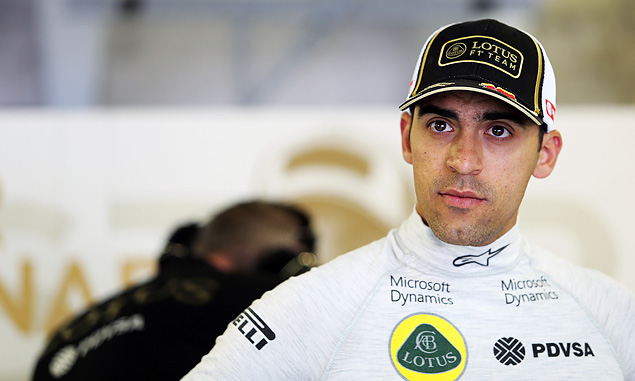 Pastor Maldonado has confirmed he will not be racing in F1 this season, with Kevin Magnussen replacing him at Renault.
Maldonado's seat came under threat as a result of late payments from backer PDVSA following economic turmoil in Venezuela, with Renault attempting to resolve the dispute over the winter. However, a final deadline failed to see an agreement reached, leading the team to move to replace Maldonado.
Maldonado has now posted a statement via his Twitter account to confirm to his fans that he will no longer be racing in F1.
"Today I most humbly inform you that I will not be present on the starting grid for the 2016 F1 season," Maldonado wrote. "Thanks for all your messages of support, passion and concern for my future. I feel very honored with the support of all of you and proud of my professional performance.
"I confirm my feelings of gratitude to God, my family, my sponsors, my friends, my fans and all who have helped realise this great dream of being able to represent Venezuela at the pinnacle of motorsport."
Magnussen was already in talks with the team to become its third driver in 2016, but sources indicate Renault has now completed a deal which will see the Dane race alongside Jolyon Palmer this year. The pair are set to be officially announced as Renault's driver line-up in Paris on Wednesday.
Having spent last year as McLaren's reserve driver, Magnussen's F1 record currently stands at 19 race starts and one podium scored on debut in Australia 2014. The 23-year-old scored 55 points in his first season before being demoted to make way for Fernando Alonso.
While there are two seats still available at Manor for 2016, Maldonado has now ruled himself out of the running to switch teams.
Feature: How to fuel success in F1
F1i exclusive: Tost "more than positive" about Toro Rosso drivers