Former F1 world champion Alan Jones says that Williams driver George Russell should stand up to Mercedes boss Toto Wolff in future, following outspoken comments from both men about an incident in Sunday's Emilia Romagna Grand Prix.
Russell ran into Valtteri Bottas' Mercedes on lap 31 of Sunday's race in Imola, and immediately made his furious feelings about the Finn's driving known over the Williams team radio.
Russell later retracted his comments after reviewing the footage and duly apologised to Bottas for the collision. But Wolff remained unimpressed both by the young Briton's reaction and the incident itself.
"The whole situation should have never happened," Wolff fumed. "George should have never launched into this manoeuvre ... It meant taking risks, and the other car is a Mercedes in front of him."
Russell is widely seen as the leading contender to take over from Bottas at the team at the end of the year.
He's already made an impression by filling in for Lewis Hamilton at last year's Sakhir GP when Hamilton tested postive for COVID-19. But Wolff's latest ominous remarks made it clear that he could take nothing for granted.
"[If he] does a good job he can be in a Mercedes, if not we're doing the Renault Clio Cup. And today we're more close to the Renault Clio Cup."
That comment did not go down well with Alan Jones, the Australian driver who won the 1980 world title with the Williams team.
"Toto Wolff runs the Mercedes team and he's within his rights to criticise George Russell and to express his disappointment and so forth," he told journalist Peter Windsor's post-race podcast.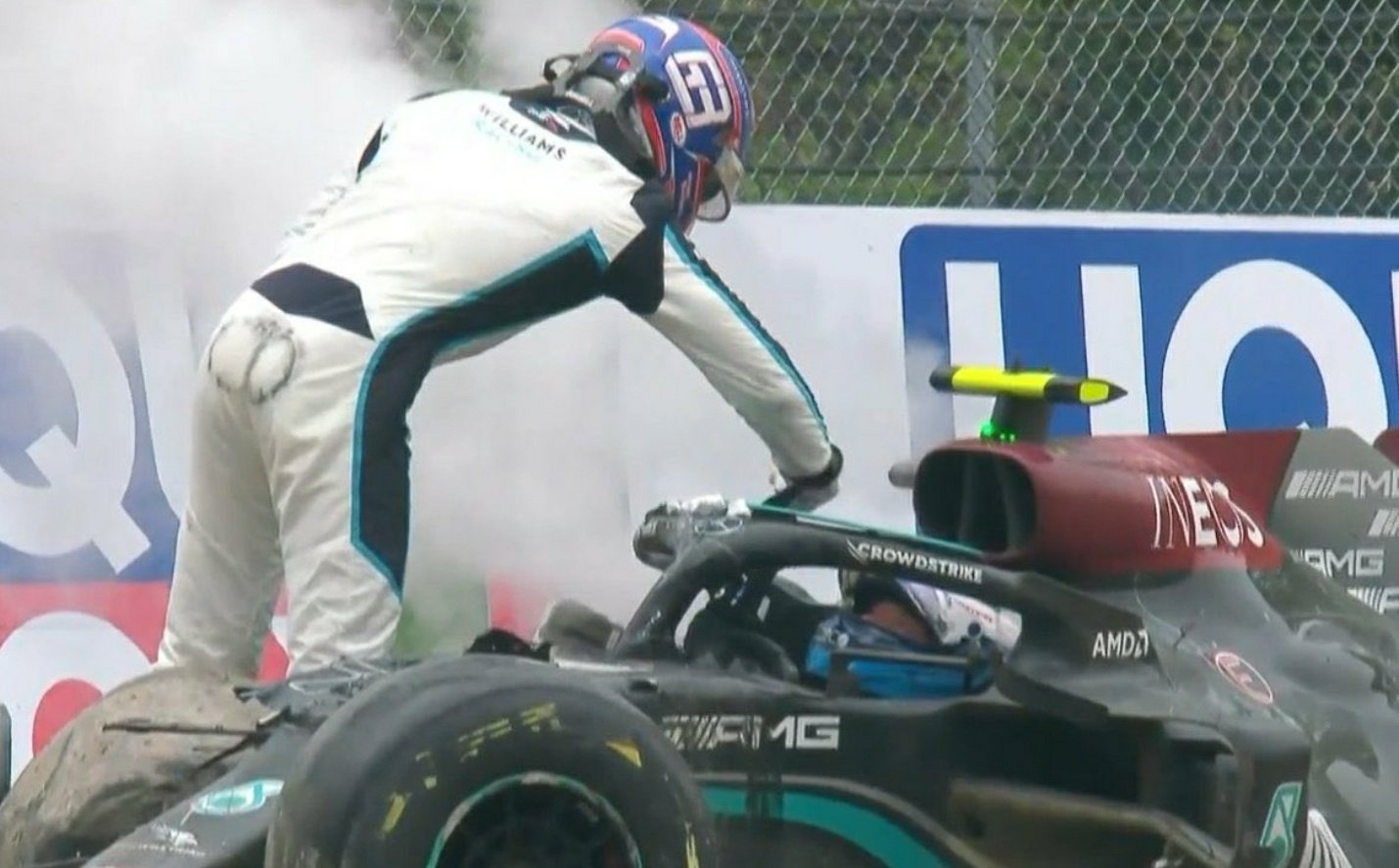 "But to come out and say something like you'll end up driving in the whatever, I just think all that is a bit silly," he continued.
"The thing that pissed me off a little bit was Toto saying this, that and the other, and that if he isn't careful he'll end up racing a Renault sedan or something.
"I know he's a reserve driver for Mercedes and that Mercedes supply engines to Williams, but if I was George Russell I would just say: 'Pull your head in, I drive for Williams, not for you!'
"There's too much outside influences from every directions," Jones grumbled. "That to me goes a little bit in the direction that F1 is going.
"It's all coming down to who has got the best psychiatrist," he added.
That said, Jones said that Russell actually was to blame for Sunday's accident that put both him and Bottas out of the race. Russell had been trying to pass the Mercedes when the two made contact and suffered a heavy impact with the barriers at Tamburello.
"The onus is always going to be on the person behind," Jones admitted. "The bloke in front makes his own arrangements and it's up to the bloke behind to get around him in a safe way.
"George was maybe a bit optimistic going round the outside anyway, so probably it could have been avoided."
Gallery: The beautiful wives and girlfriends of F1 drivers
Keep up to date with all the F1 news via Facebook and Twitter