Mercedes team principal Toto Wolff says he's worried that next season might not live up to the high levels of excitement and entertainment that Formula 1 is achieving in 2021.
Despite relatively limited changes to the sport's rules and regulations for this season ahead of a more radical upgrade next year, the opening two rounds have been acclaimed as some of the best Grands Prix os recent years.
Both races have seen tense duels between reigning world champion Lewis Hamilton and leading rival Max Verstappen, with the Mercedes and Red Bull cars looking very evenly matches after years of Mercedes dominance.
In theory things could get even closer next season when cars are overhauled to promote closer on-track racing. But Wolff doubts that this will prove possible in practice.
"We have always said it and it is simply quite logical: if you keep the rules, the field converges," Wolff told select media this week.
"For those at the front the gains just keep getting smaller, even with more effort. At some point the teams that are behind will continue the steep form curve, and then you have the convergence."
This year's upgrades have been limited to aerodynamic tweaks. The introduction of a budget cap means that teams are having to focus on development work for next year's more radical changes.
Wolff has admitted that Valtteri Bottas' crash in last week's Emilia Romagna Grand Prix had already put the team under considerable strain to stick within the permitted annual budget.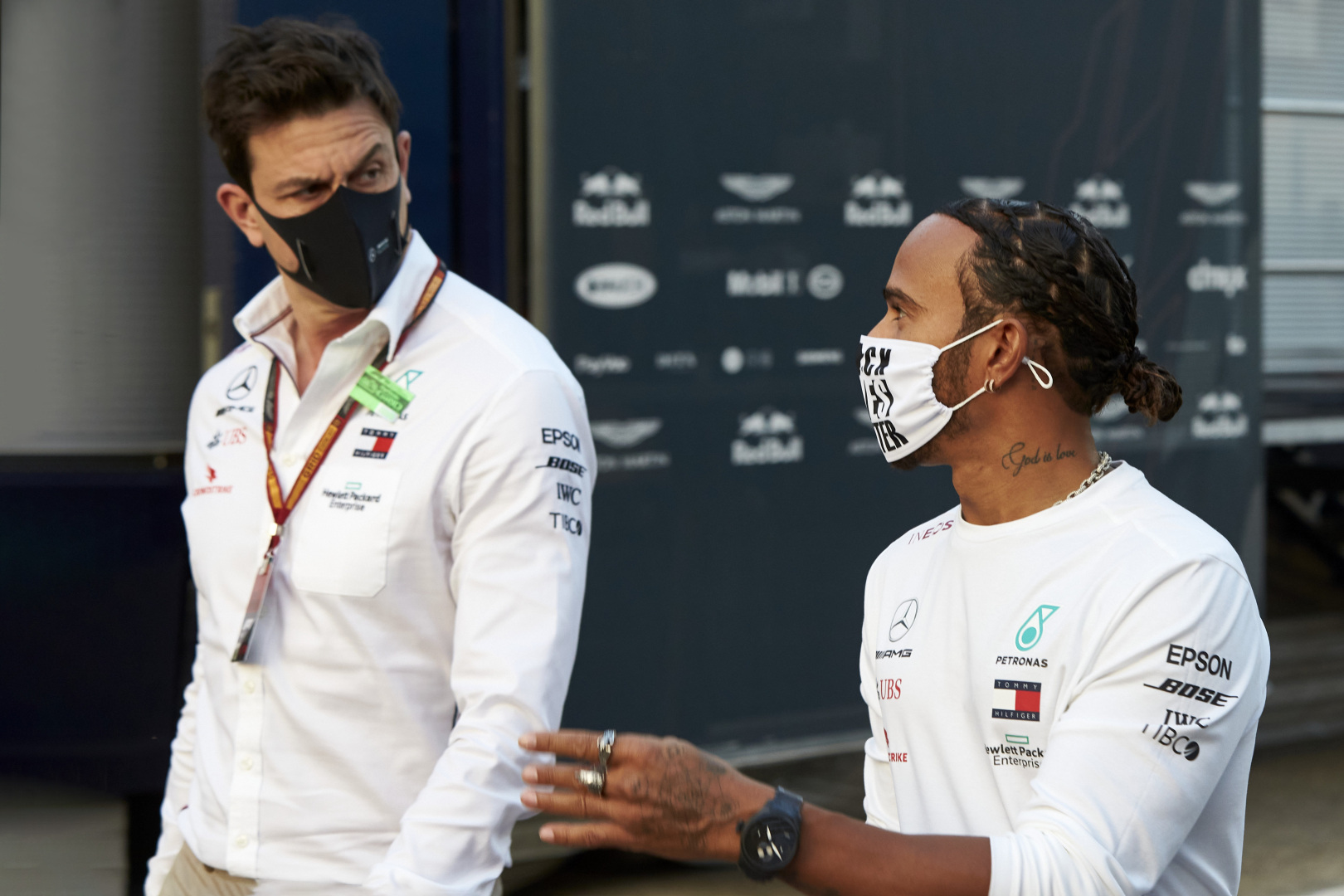 "We are very stretched on cost cap and what we always feared is the total write off of a car," he said. "Now this one is not going to be a total write off, but almost, and that is not something we really wanted.
"The whole situation is absolutely not amusing for us to be honest. It's quite a big shunt," he added. "It's probably going to limit upgrades that we're able to do."
Wolff said that with such big revamp in the rules next year there was a distinct possibility that one or two teams would get a huge advantage over the others that would take years to claw back - just as Mercedes managed when hybrid power units were introduced in 2014.
"I promise that next year we will have a situation with a widely split field," Wolff predicted. "Maybe Mercedes won't be in front then, but we will be back to the previous situation.
Next year's changes which include the introduction of 18-inch wheels for the first time were originally planned to take place in 2021 but were delayed by a year because of the disruption caused around the world by the coronavirus pandemic.
But for right now, Wolff's focus is on fending off the challenge from their main rivals for this year's title.
"We are behind Red Bull at the moment, in all areas of the car," he admitted. "We're stretching with everything we've got against what we think is a better Red Bull package.
"If everything runs cleanly and everyone stays faultless, we are two-tenths behind Max on the grid, and not in front," he said of last week's qualifying. However, Hamilton ended up on pole on that occasion.
"In sport everything always turns out differently. Lewis really conjured up a super lap and that's why he was in front."
Gallery: The beautiful wives and girlfriends of F1 drivers
Keep up to date with all the F1 news via Facebook and Twitter